Tennis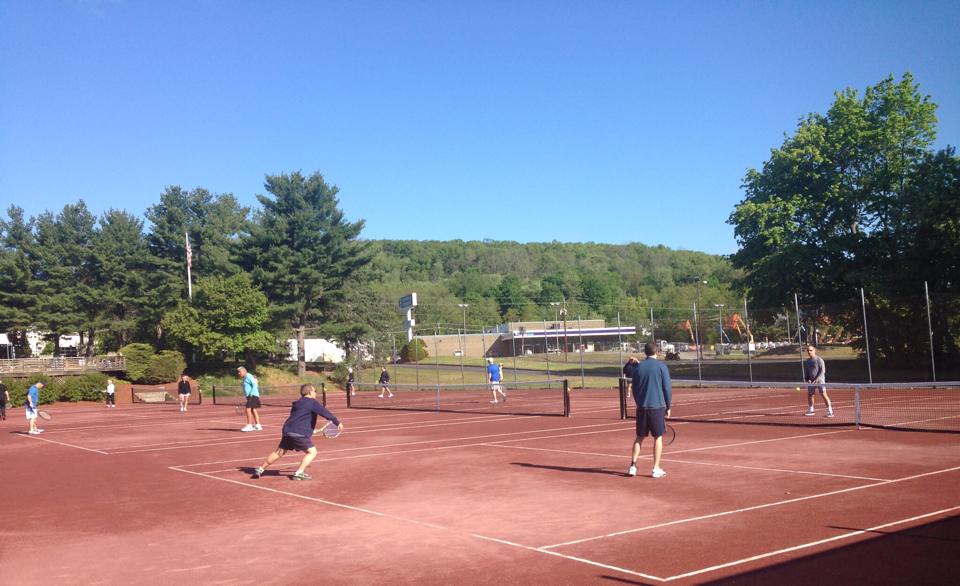 Cedardale Andover is Now Open! Click for complete details on Cedardale Andover including tennis offerings.
The club features Group Fitness Classes, Tennis and Fitness. It is located at 307 Lowell Street (formerly the Boston Sports Club).
Cedardale will soon be opening an alternative location featuring Group Ex, Tennis and Fitness in Andover, MA at 307 Lowell Street (formerly the Boston Sports Club). Check back for more details. (March 24th, 2017)
Cedardale recently experienced a massive fire causing the club to close until further notice. We will rebuild - please come see us then! (March, 2017)
Welcome to Cedardale Tennis - voted 2009 USTA New England Club of the Year! Interested in singles or doubles leagues? Round Robins? Social Tennis? Cedardale provides the most membership-based playing programs than any other club on the Northshore. How about a team? Cedardale has the most teams of any club in New England. Just looking for lessons, private or group, adult or junior, there is no better program than Cedardale. Our experienced and enthusiastic staff will improve your game and get you playing tennis right away. Whatever your level or interests, Cedardale has what you are looking for.
Upcoming Events
23 Nov

24 Nov

25 Nov

26 Nov

Court Fees

Cedardale Andover


(eff. 9/1/17)
$24 per hour

Click for Reduced Court Fee Opportunities

Pro Shop Items Available

We have what you need - tennis racquets to demo and purchase, overgrips, wraps, balls and more. Looking for something special? Email Heather Moore at hmoore@cedardale-health.net We do special orders!

Tennis Racquet Demo Program

In the market for a new tennis racquet? Check out our new Demo Program that let's you try out many racquets before you buy!

Need an Opponent/ Hitting Partner?

See the tennis desk or pro staff to help set up a singles or doubles match at your ability level while fitting within your busy schedule. We have an enormous tennis player database which we choose from to find a "perfect match" for our players.