Your journey to a healthly lifestyle begins here. Let our Trainers help you get to your goals. Personal Training is more than just teaching you how to do an exercise; it is about teaching you how to make permanent changes in your life so you can reach your goals. We will coach you on how to incorporate lifestyle changes based on your individual needs. At each 1-hour session we will cover topics such as food intake and nutrition, cardio training, strength training and flexibility, food supplementation, and most importantly we will discuss your progress in making those changes. All of Cedardale's Personal Trainers are certified and committed to providing you with the best possible service. We encourage you to go through our START Program to help you detemine your starting point. The Wellness Coach can help match you with a Personal Trainer and the correct training package to help you reach your goals. For more information on Personal Training please contact Beverly Birnbach at bbirnbach@cedardale-health.net
Personal Training Success Stories
Kathleen Daly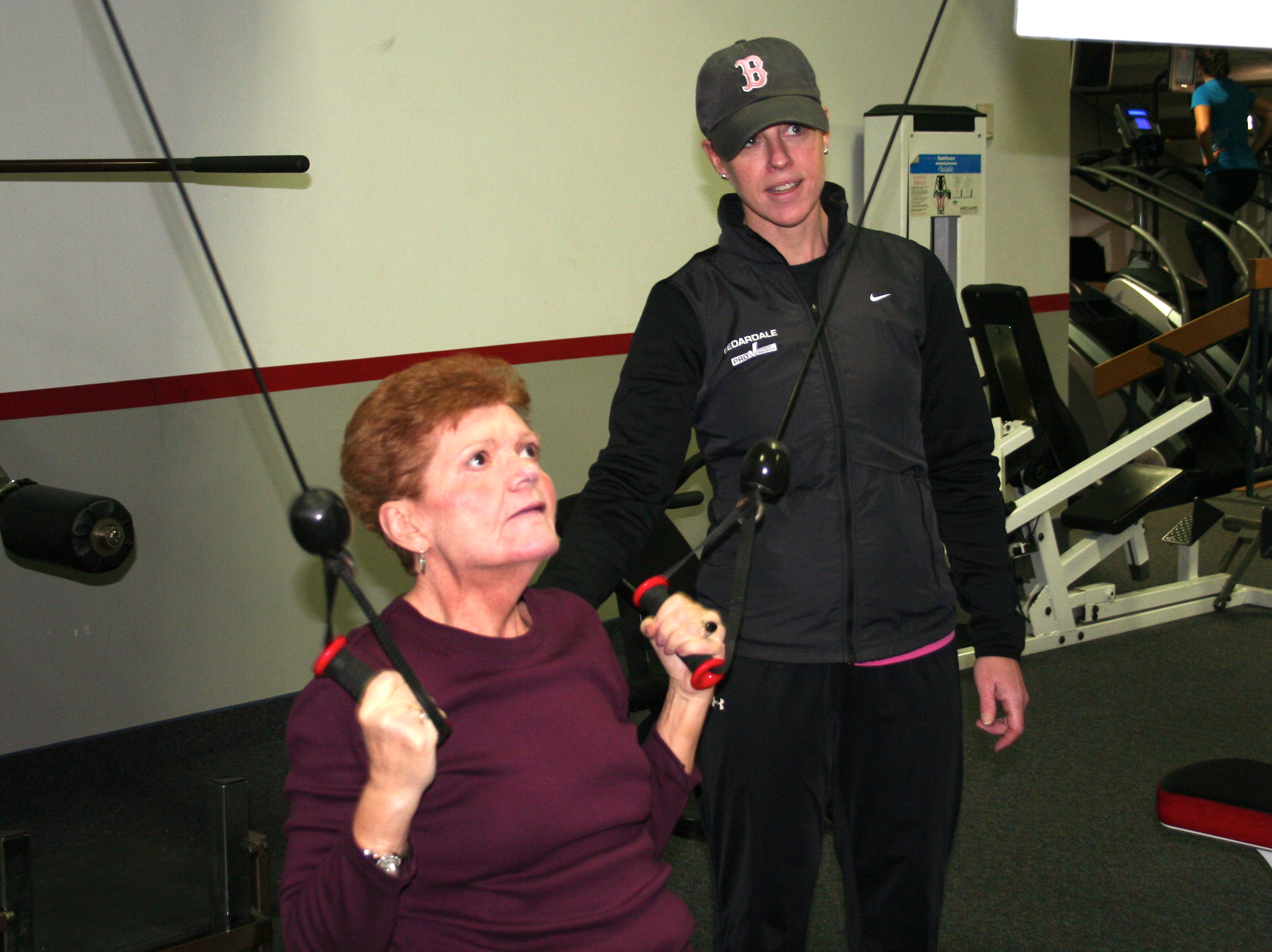 After 3 months of training with our Fitness Director and Personal Trainer Kelli Mokeler Kathleen was able to drop a dress size, lose 6 lbs of body fat and increased her strength - from 1 push-up to 30!
"Thanks to Kelli . . . I have accomplished what I never believed was possible and could never have achieved on my own. I feel strong. I feel confident. I feel good. It just proves that with expert teaching and personal determination it is never too late to make big changed in your Life. I would never have believed how good I would feel!"
Ken Crawford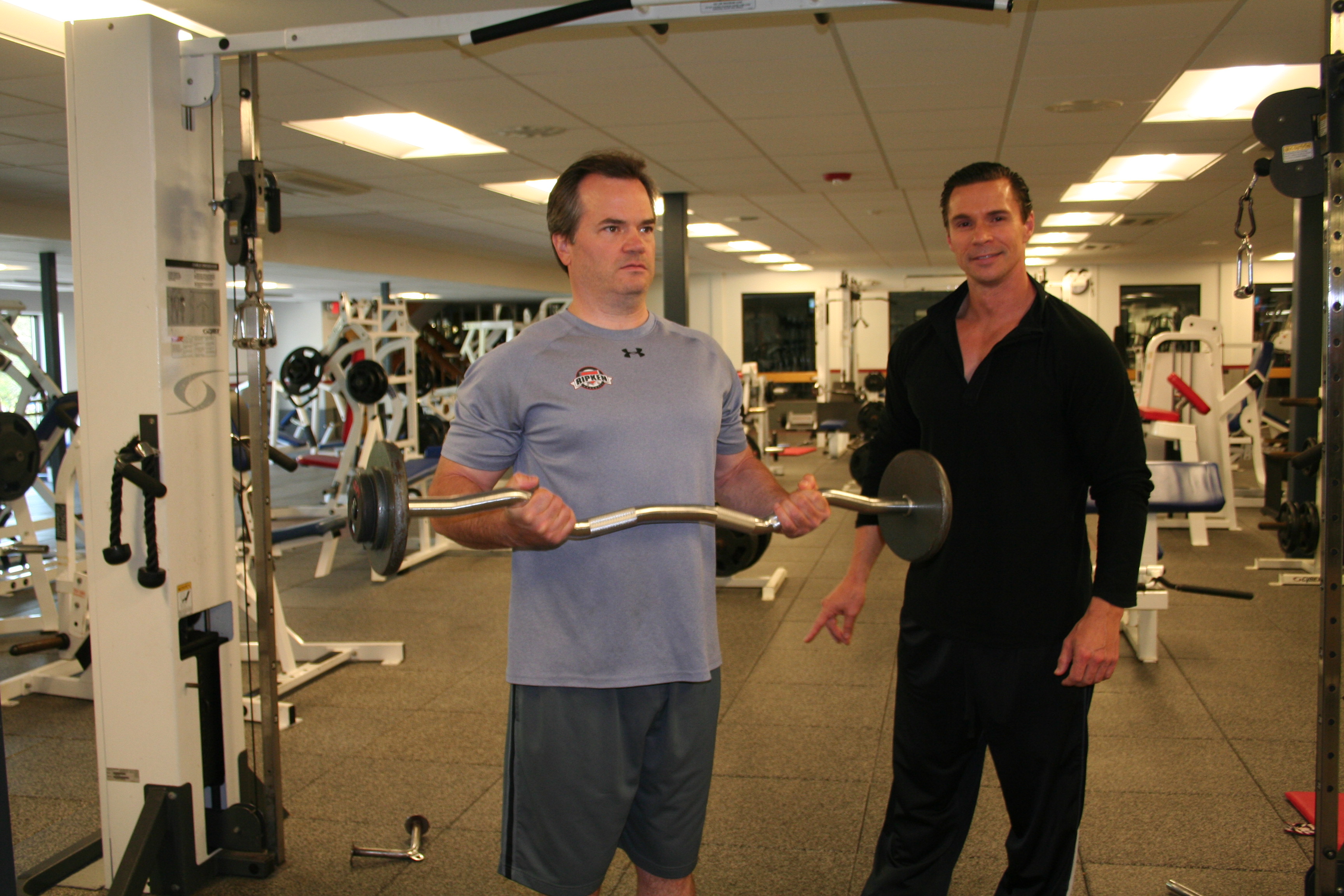 Ken's goals where to lose 20 lbs, increase strength and flexibility, better nutrition and relieve stress. After six months working with a Cedardale Personal Trainer and making changes in eating and workout habits Ken got the results he was looking for. He lost over 24 lbs, reduced his waist size by 5 inches and increased his muscle definition.
"My neck tie has become much more comfortable since losing 3/4" around my neck and my clothing size has dropped just not sure how much since I just keep tightening my belt. I feel fantastic - even my bad knees feel great!"
Want to be our next Success Story? Contact Beverly Birnbach at bbirnbach@cedardale-health.net to set up your initial Wellness Consultation and start on your own personal fitness journey towards achieving your goals! We are here to help!