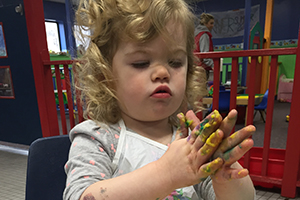 Supervised Child Care
The Kids' Zone at our Cedardale Andover location provides on-site supervised child care for children 3 months to 7 years old. We provide time for your children to benefit from safe supervision and be introduced to age appropriate activities. A fun filled place for any youngster, The Kids Zone follows state guidelines put forth by the Dept. of Early Education & Care. Reservations are required for children ages 3 months - 15 months (or safely walking).
Fees
Daily:
1st Child $6.00 per visit
Each Sibling $3.00 per visit
Monthly
1st Child $30 per month
Each Sibling $15 per month
Reservations are required for Infants as well as evening hours. To reserve evening hours please call by close of business the previous night.
Hours





Mon -Sun:
8:45 am-12:00 pm


Holiday Closings:
Thanksgiving, Christmas


New Years Day, Easter


Memorial Day, July 4th, Labor Day