From: Diane Bolivar
Date/Time: 10/16/2020 9:00 am
Subject: What's Happening at Cedardale!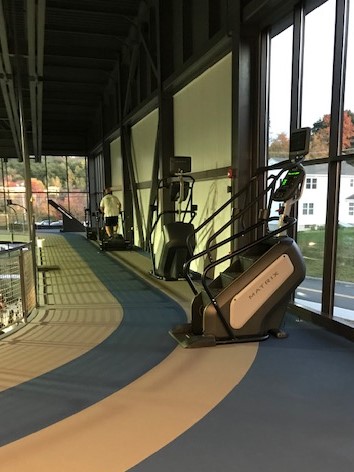 What's Happening at Cedardale

Fall Group Ex Schedule - Update
We are making a few changes to our Fall schedule starting Monday, October 19th. We are adding back an Essentrics class live and virtually along with a few time changes. Read more for details.
Intro to Spin Classes
Intro to Spin is back! This 30 minute class is for anyone that wants to give Spinning a try. Learn how to set up your bike and the basics of what a Spin class is all about! Sign-up required starting 24 hours in advance.
Monday, Oct 19th | 5:30 - 6:00 pm
Register on Mobile App or Member Portal
Mixed Doubles Round Robin
We are excited to kick off our In-House Mixed Doubles Round Robin starting Sunday, October 18th. Players will play 2 40-minute rounds each week.
Starts Sunday, October 18th
Tennis + Pickleball Evals
Our court sports provide a safe, fun workout and some much needed socialization. If you are interested in getting involved in either Tennis or Pickleball take advantage of Cedardale's complimentary 30-minute evaluation with a Tennis or Pickleball Certified Pro to assess your level and get you involved in the right clinics and programs.
CLICK to Request an Evaluation
Cardio Equipment Expanding
As the days shorten and get cooler we expect a rising need for more cardio equipment. To satisfy our members' needs we have moved more cardio pieces onto the track and rearranged other machines to meet the Covid-19 State guidelines of 14 feet to use without a mask. So, if things look a little different or you can't find a piece of cardio please check the track area or outside the business office. We have gone from 23 available pieces to 50!!
Sneaker Sale
Wearing out your sneakers a little quicker than usual these days? Time for a new pair? Check out our FitShop Shoe collection. We offer top brands - Nike, New Balance, Asics, Wilson, K-Swiss and Babolat in various types - running, training and tennis. See our display in the lobby. Contact Heather Moore at hmoore@cedardale-health.net if you are interested in a custom fitting.
15% Off In Stock Sneakers
Give Us Your Feedback!
How are we doing? We would love to hear from you our Members on how we are doing. Click HERE to review us on Google.