MYZONE BINGO CHALLENGE BEGINS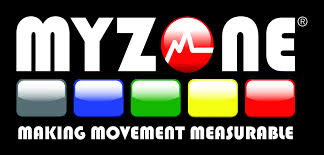 CHALLENGE
January 21th - March 3rd
Get BINGO on the MYZONE Bingo Challenge Card and receive one entry to win one of three great prizes! Complete a variety of MYZONE activities in 5 across, 5 down, 5 diagonal or 4 corners + the middle and you earn yourself a chance to win!
Prizes:
1st Prize = FREE Month to the NEW Cedardale Health + Fitness (individual membership)
2nd Prize = FREE Month to Cedardale's NEW C4 Small Group Training
3rd Prize = $50 Whole Food Gift Card
Sample MYZONE Activities:
100+ MEPs in Yellow Zone during a workout

Complet 4 moves (individual workout sessions) within 1 week

Take a Spin Class with your MYZONE Belt on

Earn a total of 2000 MEPS this Challenge
MYZONE Belt owners look for the challenge email so you can accept the challenge. Need a MYZONE Belt? Contact Heather Moore at hmoore@cedardale-health.net
Click to learn about MYZONE Physical Activity Tracker.
Special MYZONE Match Zone Spin Classes:
Saturday, Feb 2nd 9:30 am - Lisa
Wednesday, Feb 13th 9:00 am - Elyse
Tuesday, Feb 19th 9:00 am - Lee
Thursday, Feb 21st 5:30 am - Lee
Friday, Feb 22nd 9:00 am - Mary
Wednesday, Feb 27th 6:15 pm - Rosa
Sunday, Mar 3rd 8:30 am - Rosa
MYZONE Match Classe in Cardio Center
You can also do your own MYZONE Match Classes! There will be 30 minute Zone Match classes that will run in the Fitness Center daily at:
If you are in the Center for the start of the class you will be automatically part of the class!
Challenge Notes:
MYZONE Bingo cards are available for pick up at the Front Desk

To get Bingo match 5 across, down, or diagonal or 4 corners + middle.
Each way earns you an entry into the prize draw.

After completing an activity ask an Employee to stamp your card.

Winners to be announced on March 11th.
Questions? Contact MYZONE Program Director Lori Guile at lguile@cedardale-health.net
Ready to Enroll?
Enter your information below to receive information on how you can get started at Cedardale Health & Fitness.