CSC Success Story - Janet
Meet Cedardale Strength + Conditioning (CSC) Teammate and Rockstar, Janet Guptill.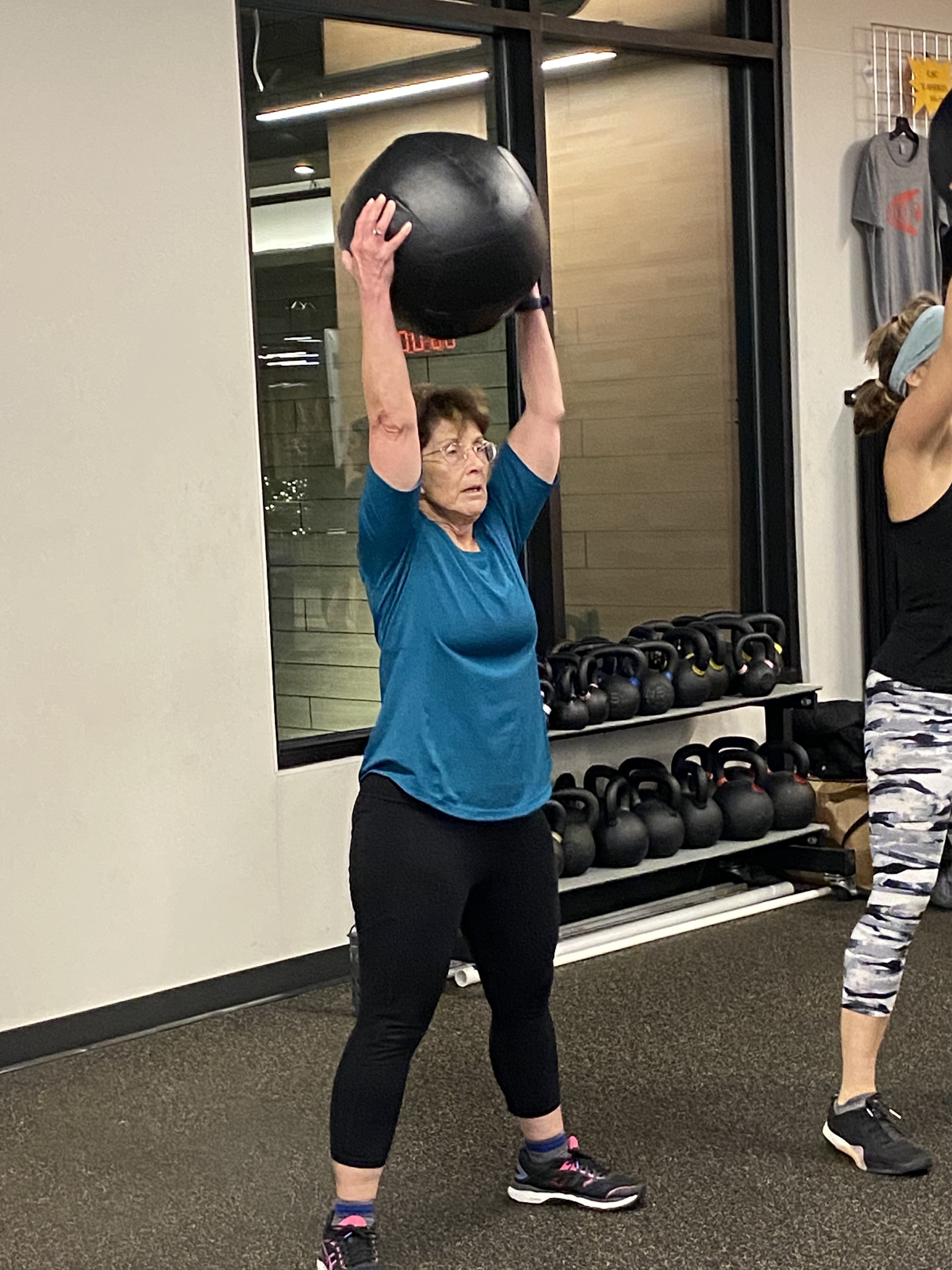 Janet is 68-years-young and has been a member of CSC since October, 2019. She has belonged to various gyms in the past, but since joining Cedardale and CSC, she couldn't be happier.
"At Latitudes in Peabody, now Boston Sports Club, my workouts were comparable. The major difference, for me, is that the CSC classes at Cedardale offer more variety. New routines are introduced regularly, and I really like that opportunity to change up my workout."
CSC teammates range from those in their 20s to 70s, and while Janet felt apprehensive at first, that quickly passed.
"I was a bit worried about keeping up with people who were much younger than me. I was also concerned that some activities; jumping, running, using heavy weights, might be contraindicated for me (minor knee issues). In the first class, and all subsequent classes, I found I enjoyed the mix of ages and fitness levels. It helped immensely that we were encouraged to modify exercises as needed."
Janet has also enjoyed the hands-on coaching and encouragement present at every class.
"Each coach is encouraging, attentive, and has a commitment to help each individual reach and maintain their fitness goals. I particularly appreciate the amount of individual "spotting" each provides, and their attention to safety and injury prevention."
Overall, Janet has seen good results and has enjoyed being part of the CSC community.
"My weight did not change, but I went down a size since starting. So, very happy with that. I am stronger and feel more buoyant about life in general. One of my favorite parts of CSC is being part of a group that comes together regularly. It's nice to chat with members and team up with them for rounds of exercise routines."
Ask how you can add-on Cedardale Strength + Conditioning Team Training to your Membership!
Contact CSC Program Manager Lindsay Maroney at lmaroney@cedardale-health.net
Interested in Membership?
Enter your information below to receive information on how you can get started at Cedardale Health & Fitness.