Event Time:
9:00 am - 12:00 pm
Join our Wilson Rep and try out the latest Wilson Clash Series of Tennis Racquets. A court is reserved to hit with the new racquets.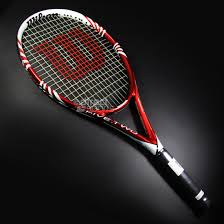 Buy a New Wilson Racquet within a week of Demo Day - Get a FREE Stringing!
A $30 Value!
Questions? Contact Heather Moore at hmoore@cedardale-health.net
Ready to Enroll?
Enter your information below to receive information on how you can get started at Cedardale Health & Fitness.