Nutrition Tip: Snacking - How to Do it Right
"To snack or not to snack?" That is NOT the question. The question is, "What is the anatomy of your snack?" because that is infinitely more important.

Not only does snacking satisfy hunger, but it helps stabilize blood sugar levels, boost metabolism, and gives you more opportunities to get all the nutrients you need.

Here is an easy formula for snack creation that is delicious and satisfying - win, win!

The ideal "smart" snack should be a nutritionally balanced mini-meal and consist of a carbohydrate, protein, and a fat. This combination of all three macronutrients is crucial to ensure that you will keep your energy levels stable and feel satisfied until your next meal.

Review the photos below to see our guide and use a quick reference for putting together healthy and satisfying snacks.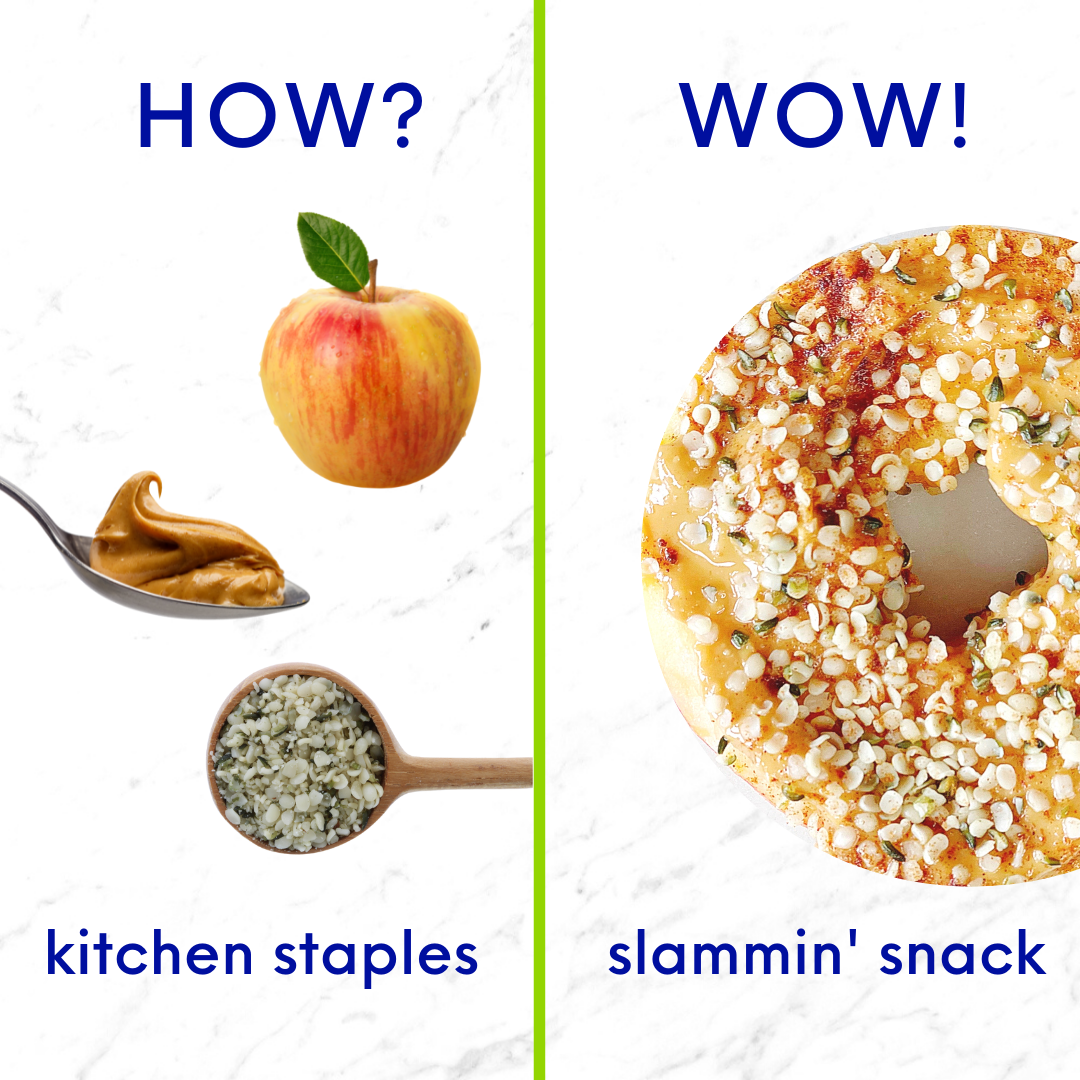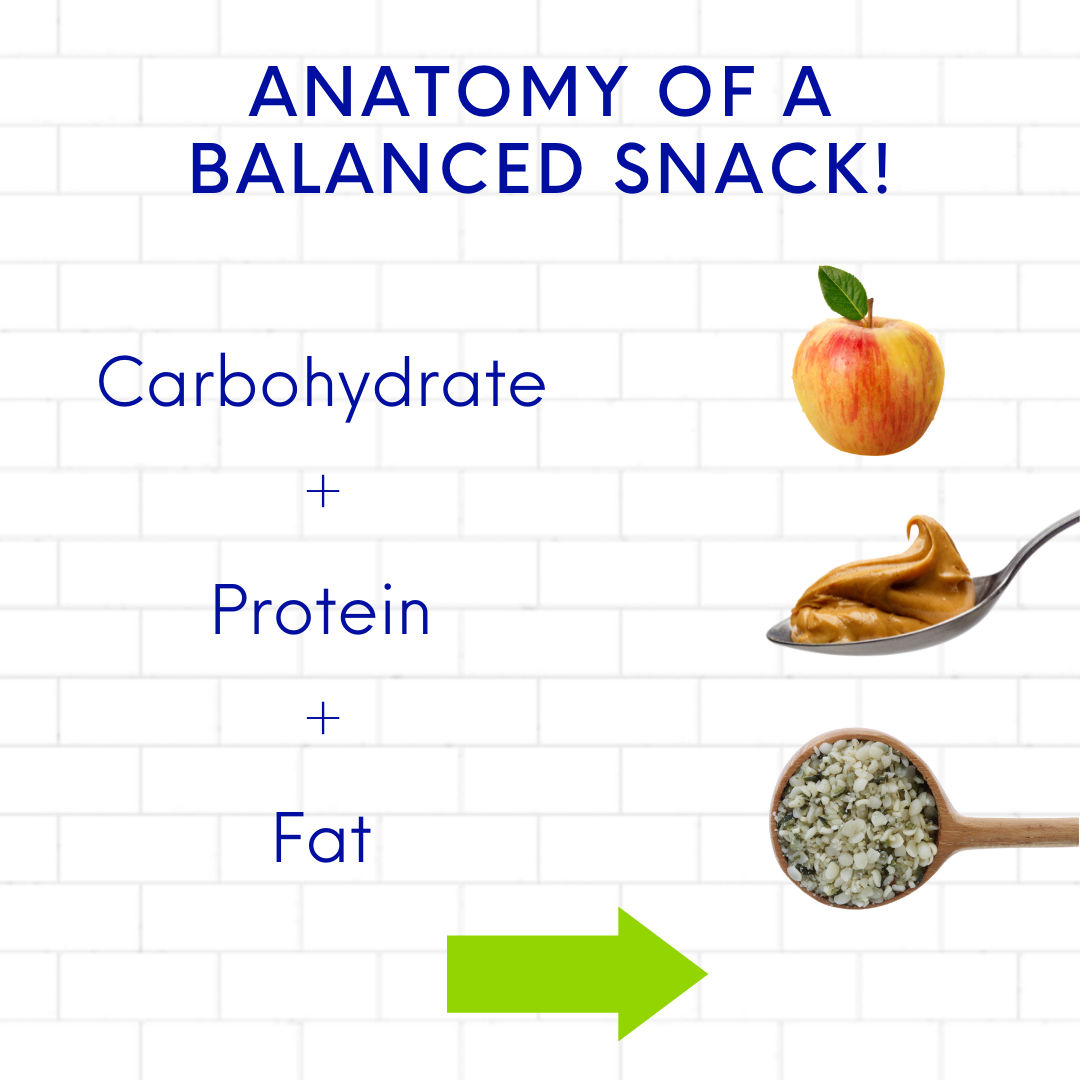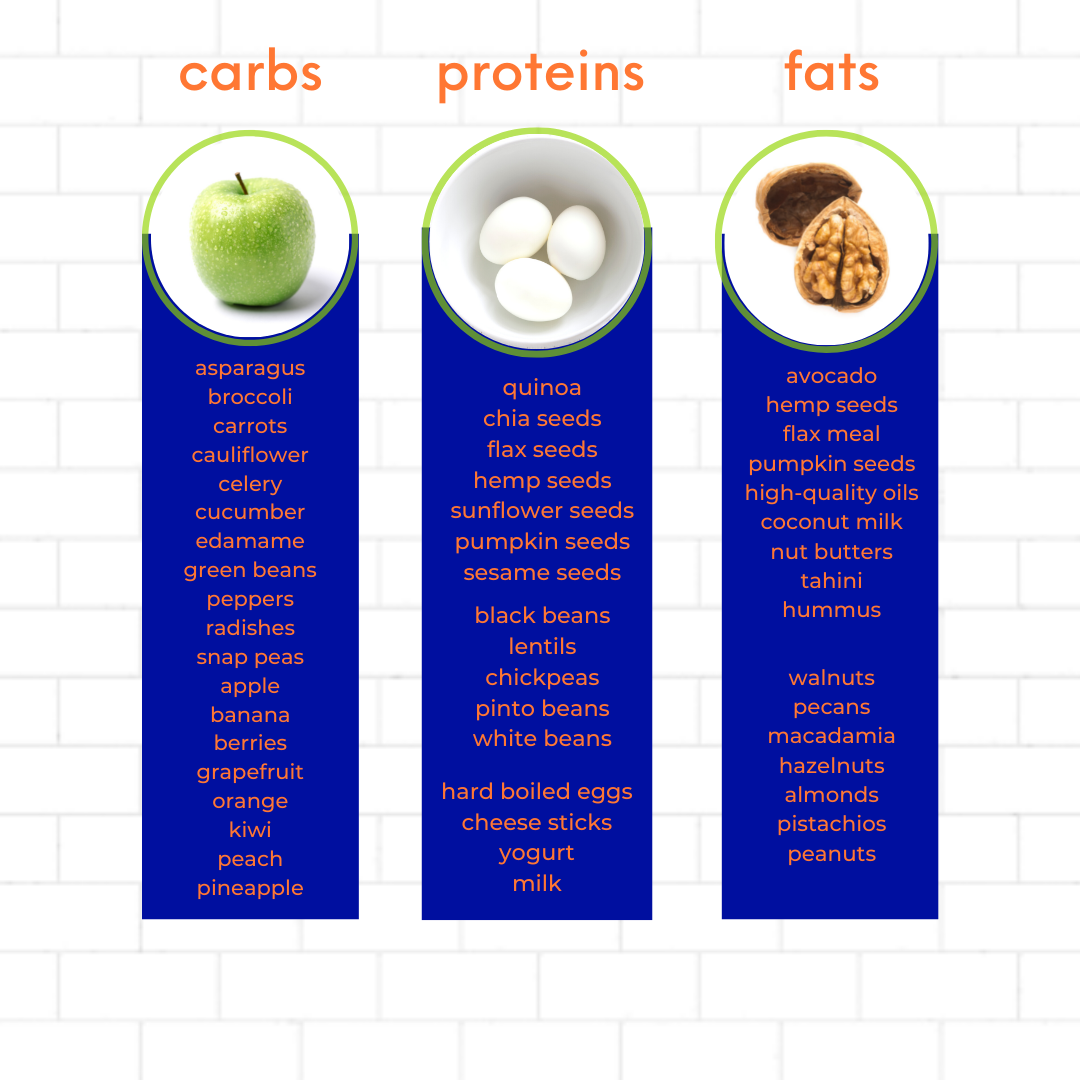 Questions on Nutrition? Interested in a Mini - Nutrition Evaluation? Email [email protected]
Check out our upcoming HealthyLIVING 90-day Wellness Program - nutrition, weight management, behavior modification and exercise education all in one!
Interested in Membership?
Enter your information below to receive information on how you can get started at Cedardale Health & Fitness.