Nutrition Tip: Metabolism + Weight Loss
Instead of dieting try these steps:

Focus on improving your food choices and eating intuitively for overall health, rather than "dieting" for weight loss.


Enjoy lots of fruits, vegetables, and lean proteins.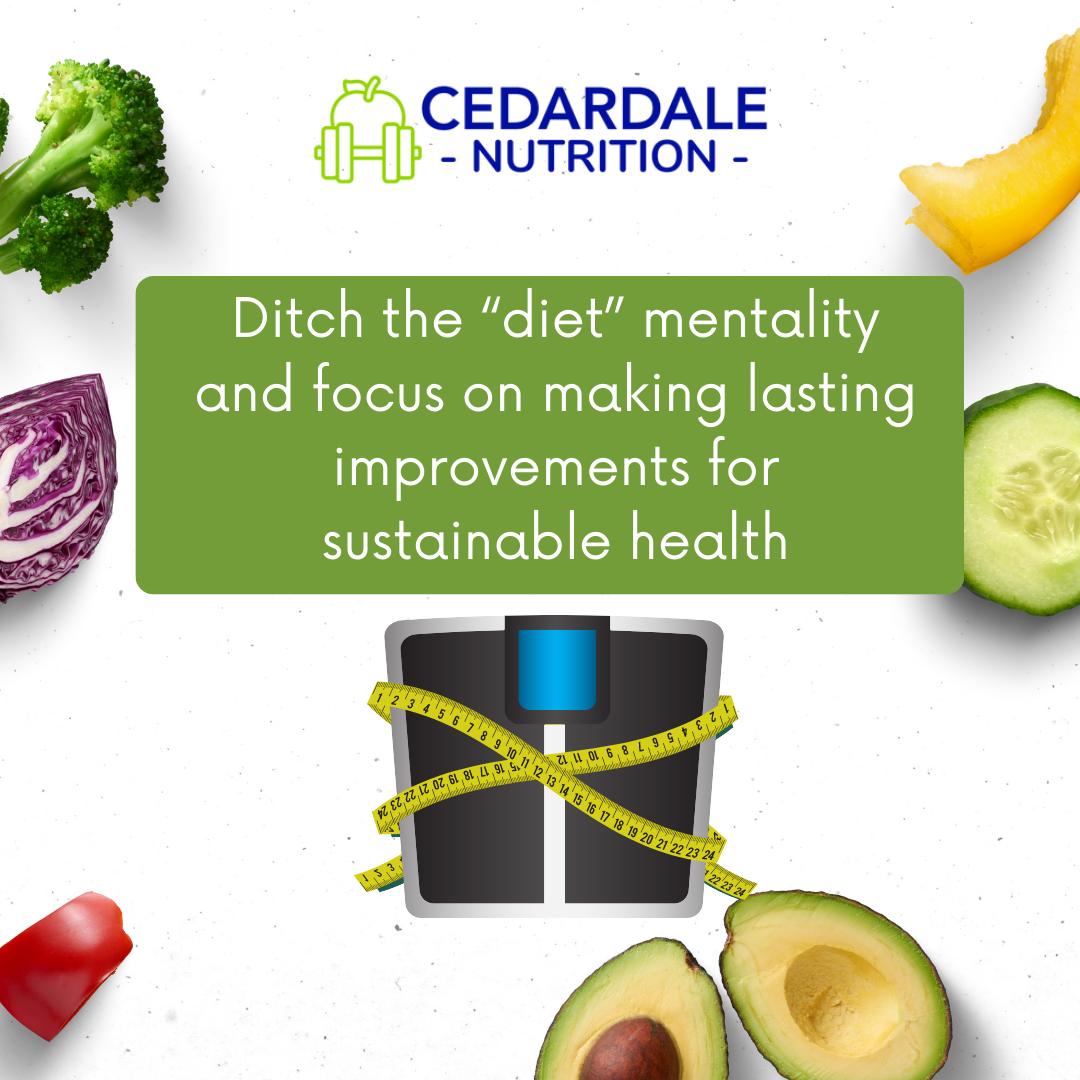 Schedule a FREE 15-minute consultation to see how Cedardale's Registered Dietitians can help you with your nutrition needs.
Contact the Nutrition Department with any questions at 978-373-1596 or by email at [email protected]
Interested in Membership?
Enter your information below to receive information on how you can get started at Cedardale Health & Fitness.