Nutrition Tip: How to Eat More Leafy Greens
Leafy greens are good for you.

You've been around here long enough to know that 🤣

But how can you eat them outside of your salad bowl 🥗?

Let's count the ways - actually four ways! View the photos for different ideas on how to incorporate more greens.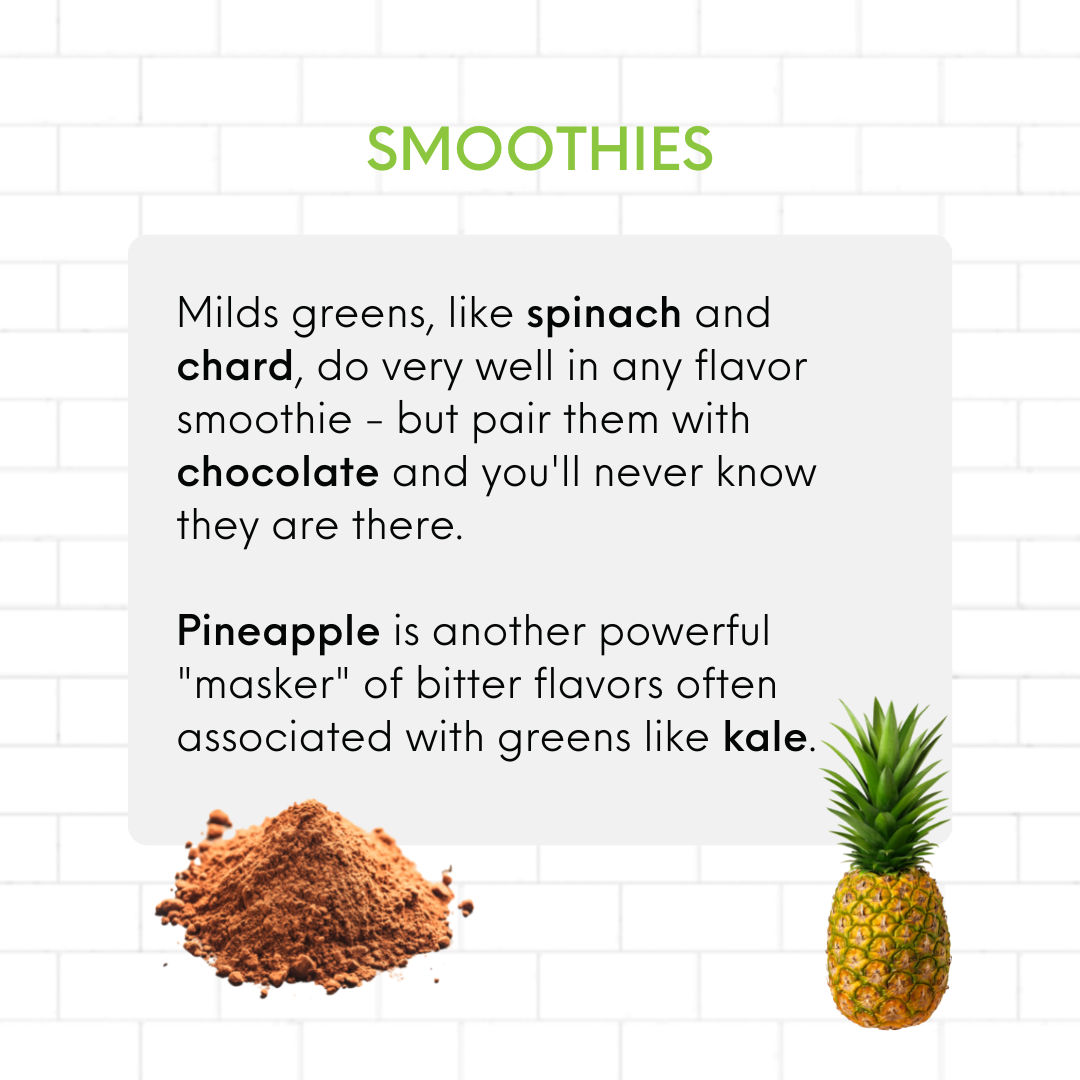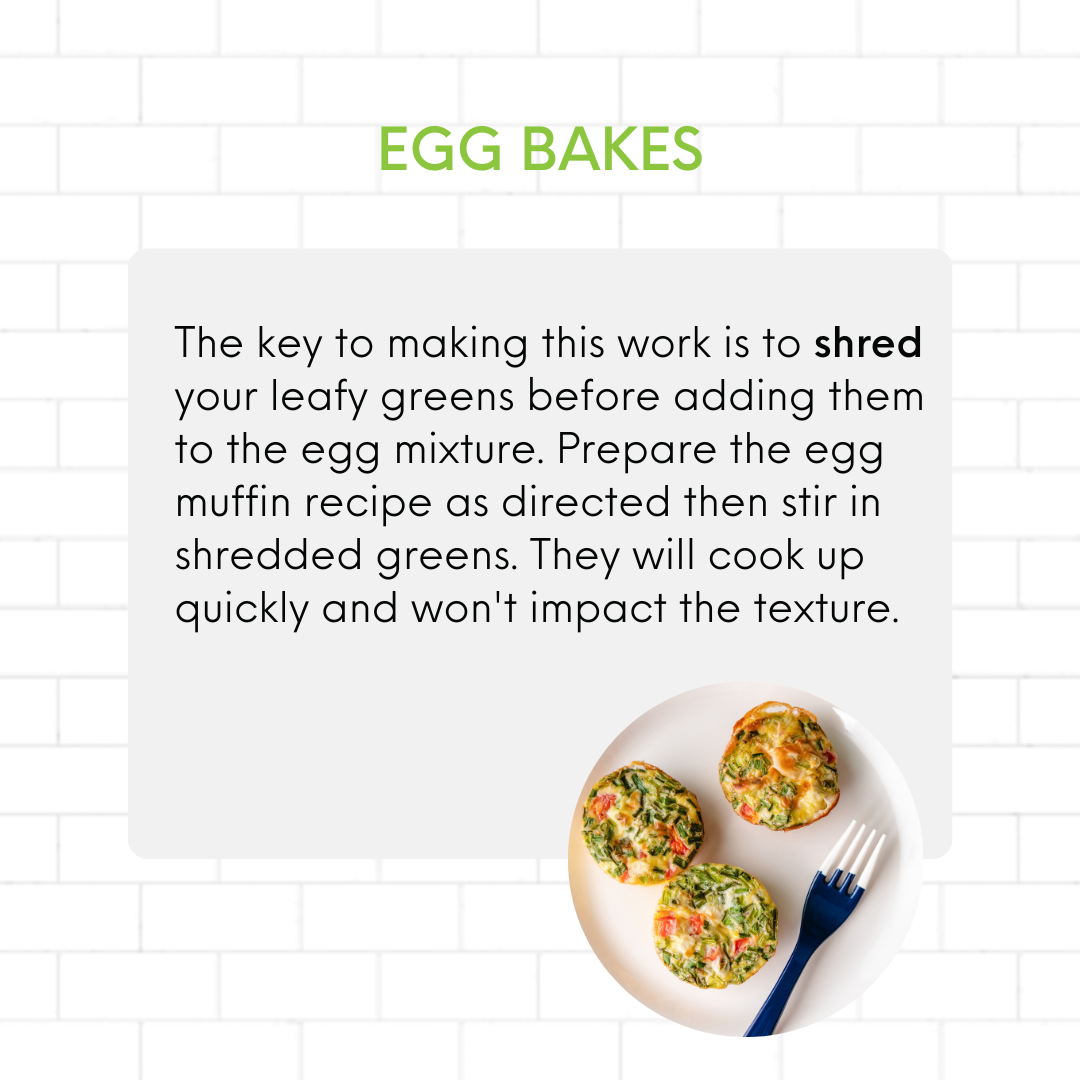 See Egg Bake Recipe Below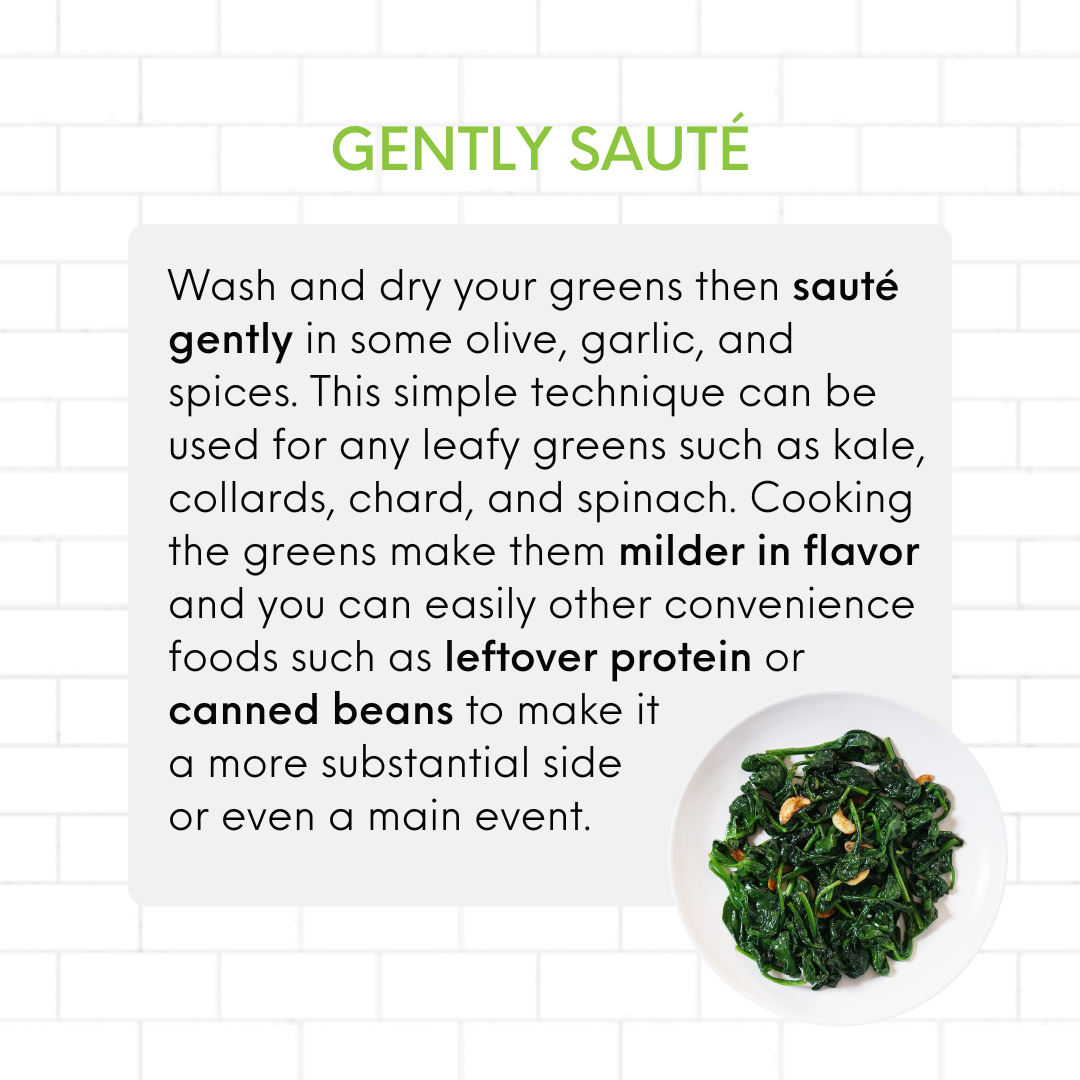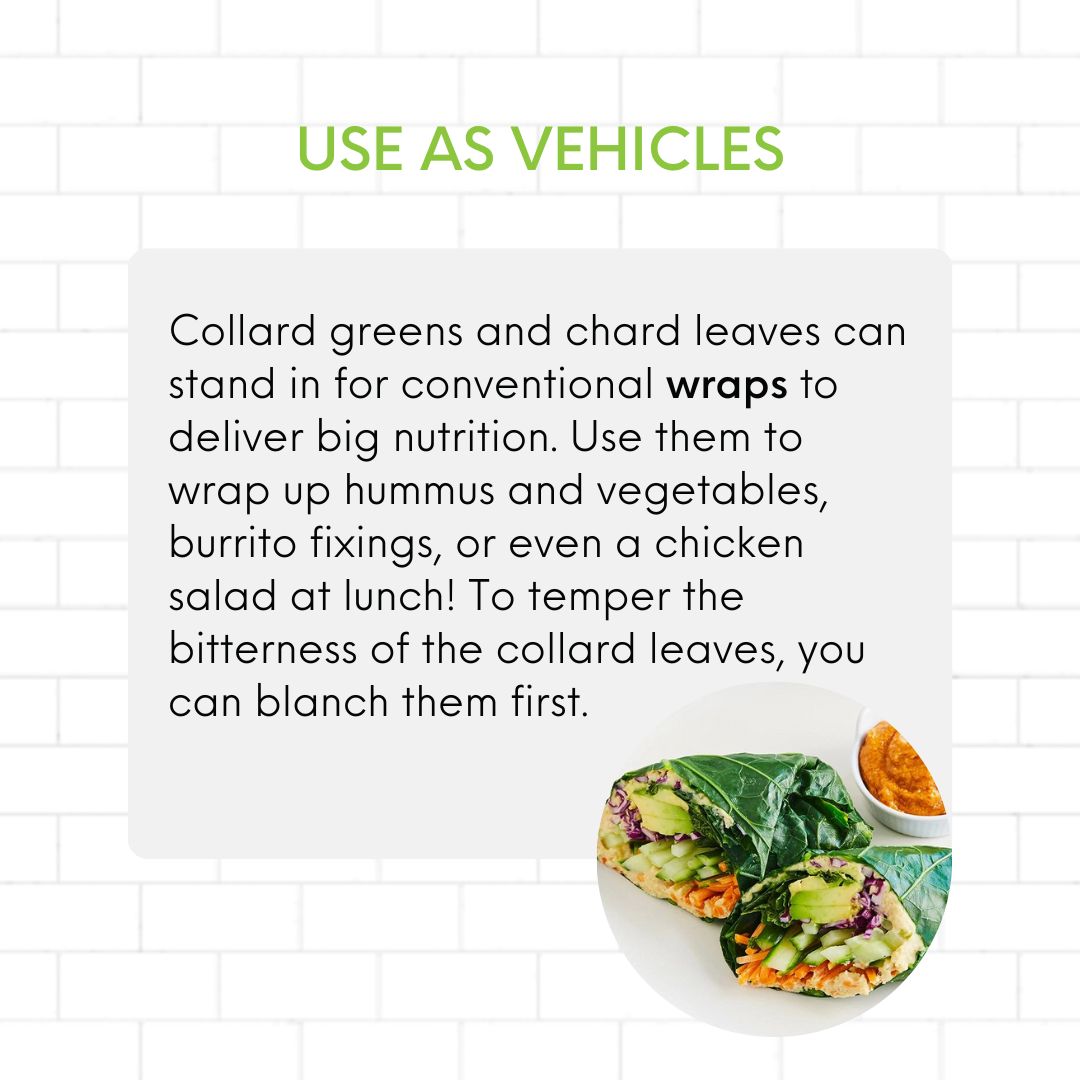 Here's a quick egg bake recipe:
Ingredients:
1/2 red bell pepper, diced
1 1/2 scallions, diced
2 cherry tomatoes, sliced
3 eggs, beaten
1/4 tsp salt
1/2 cup leafy greens (like spinach), shredded
2 Tbs feta cheese
2 Tbs basil, fresh, chopped
Prep:
Preheat the oven to 350° F.
Wash and dice the pepper, scallions, and tomatoes and put them in a large mixing bowl.
Chop spinach and basil.
Beat eggs in separate bowl.
Grease muffin tin. You can also grease muffin liners to make clean up a snap.
Make:
Place beaten eggs in bowl with vegetables and herb and mix well.
Pour egg mixture into muffin pan or cups.
Bake for about 15 minutes until set.
Schedule a FREE 15-minute consultation to see how Cedardale's Registered Dietitians can help you with your nutrition needs.
Contact the Nutrition Department with any questions at 978-373-1596 or by email at [email protected]
Interested in Membership?
Enter your information below to receive information on how you can get started at Cedardale Health & Fitness.