Staying Healthy at Home Tips
Cedardale is here to help keep you moving during this challenging time.
Here are ways to keep up your healthy lifestyle:
NEW! Nutrition Talks with Sam

Stress, Eating + the Effects on the Body
Friday, April 3rd
12 noon on ZOOM Meetings
Sam McCarthy, Cedardale's Registered Dietitian, will be hosting a series of Nutrition Talks on Fridays at 12 noon to share nutrition guidance and help you through this stay at home period in a healthy way. Next week's talk will focus on Stress, Eating and the Effects on the Body.
Click HERE for directions on how to use ZOOM.
Previous Nutrition Talks:
Navigating the Grocery Store
Virtual Cedardale Classes
Below is a schedule of LIVE classes with your favorite Cedardale Instructors. Links are also posted on Facebook and Instagram. Access to the classes is through ZOOM meetings. Click HERE for directions on how to use ZOOM.
New Live Class Schedule for Wednesday, March 25th - Tuesday, April 7th

Notes:
If it is your first time using Zoom Meeting please try to login 15 minutes before class start time to make sure your audio and visual are working. Please note that as with any video conferencing there may be technical difficulties.
Strength + Conditioning Workouts
Our Cedardale Strength + Conditioning Coaches Jared, Lindsay and Kelli will be providing workouts Monday through Friday. These will be posted on Facebook and Instagram as well as here on our website. They will focus on keeping up your strength and conditioning.
Be sure to do your Warm Up and Cool Down prior to and after your workout!
Click on picture below for Today's Performance Workout:
Be sure to click on the arrow on the right hand side to see demos of exercises.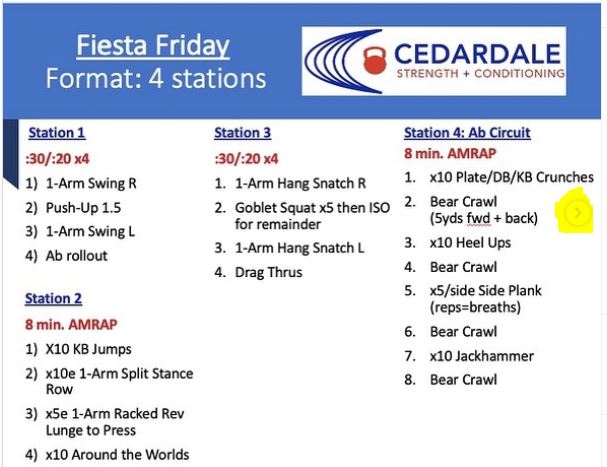 March 17th MetCon Workout
March 18th Performance Workout
March 19th MetCon Workout
March 20th Performance Workout
March 23rd Performance Workout
March 24th MetCon Workout
March 25th Performance Workout
March 26th MetCon Workout

MYZONE LIVE Workouts
MYZONE will be offering LIVE bodyweight workouts twice daily with associated color zones through Facebook and Instagram Live and instructed by MYZONE Master Coaches!
Workouts will be offered weekdays at 5:30 am and 4:00 pm.
Mondays Lowerbody + Core
Tuesdays Upperbody + Core
Wednesdays Recovery Workout
Thursdays Full Body
Fridays Cardio + Core
Les Mills On Demand Classes
First up is a library of 95 on demand classes accessible right now from Les Mills (creator of BodyPUMP and more) across 8 categories. It is all just a click away:
TRX Workouts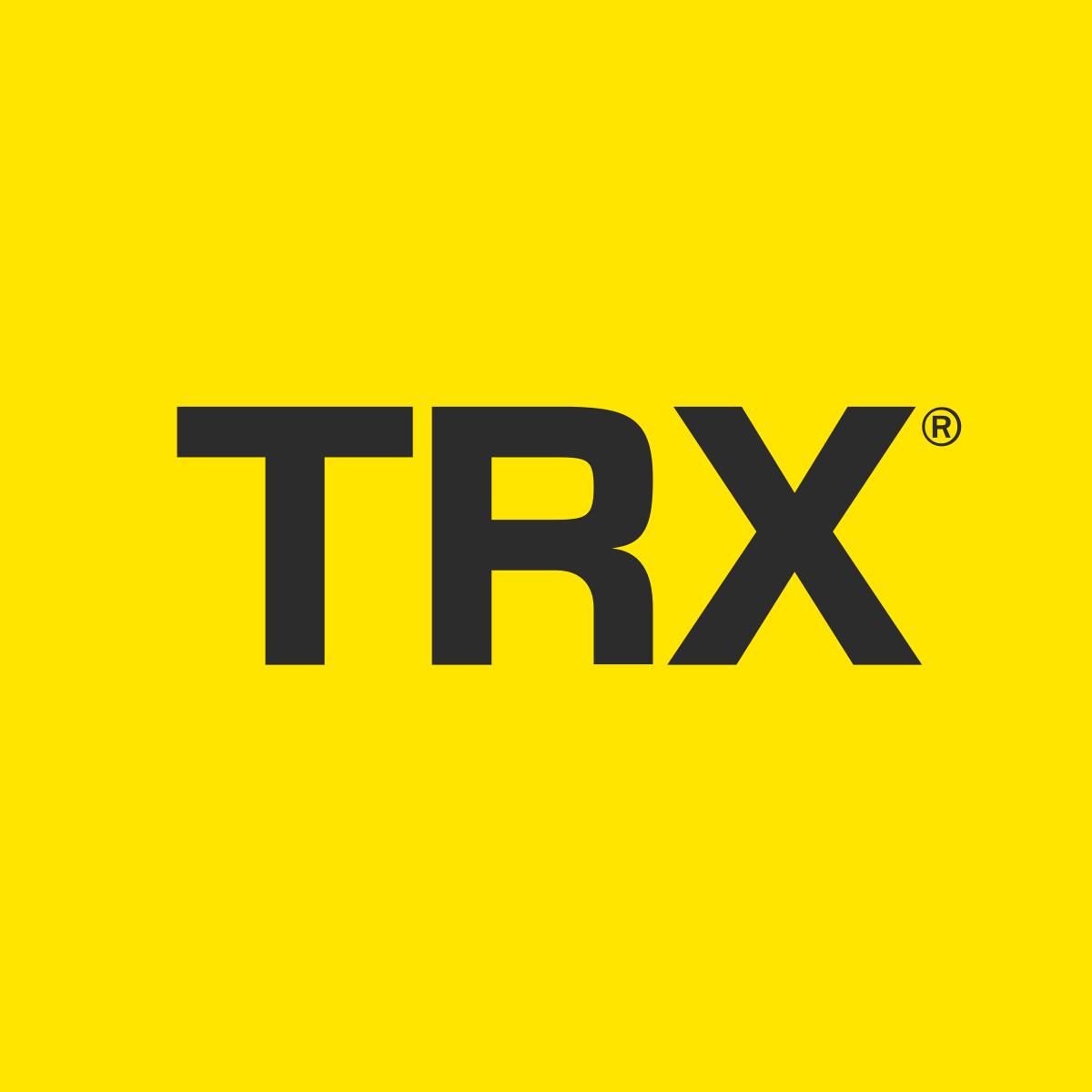 TRX is offering free workouts through its app. Follow the steps below to get the app and get started with tons of free workouts.
⠀⠀⠀⠀⠀⠀⠀⠀⠀
2️⃣ Create a profile and use the code YUPVKVHVRW
3️⃣ Download the TRX App in the App Store or Google Play
NEW! 20% Discount on Suspension Trainers!!
Go to TRX and enter the promo code JT6TDN99Q9
Be sure to follow us on Facebook, Instagram and our Website for upcoming MYZONE challenge, nutrition tips and more!
Ready to Enroll?
Enter your information below to receive information on how you can get started at Cedardale Health & Fitness.