Junior Tennis Camps at Haverhill
The Cedardale Tennis Department is happy to be offering junior tennis camp again this summer. Our experienced staff is excited and ready to share their love of the game with your junior. We welcome juniors of all ages and ability levels. Our camps will focus on improving your junior's tennis game through:
stroke repetition
fun competition
cardio
match play
Our goal is to build your child's confidence as a tennis player and a person by learning in a fun, positive atmosphere. All our campers will develop skills needed not only to become better tennis players, but also better athletes through hand-eye coordination and agility skills.
Camp Options:
Half Day Camp Ages 4 - 9 9:00 am - 12 noon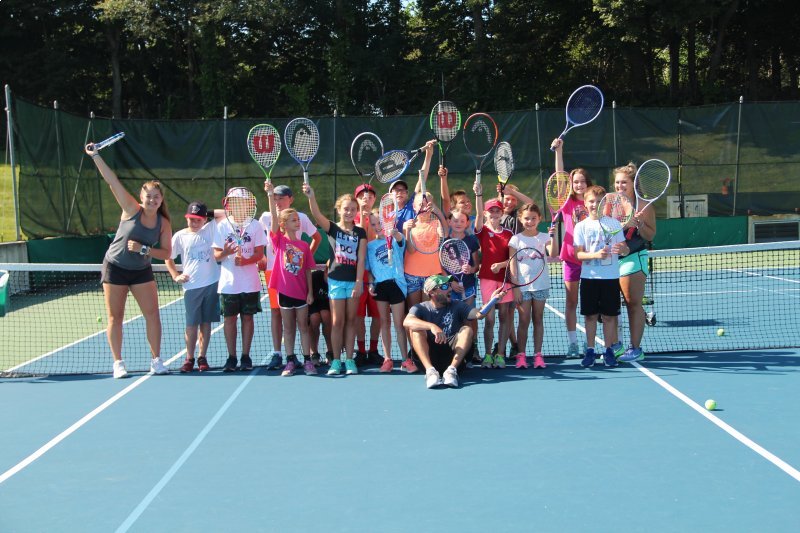 Full Day Camp Ages 8 - 18 9:00 am - 4:00 pm
Full day campers will also enjoy a daily swim, and a visit or two to our Cedarland Fun Center that features mini-golf, a climbing wall and an adventure ropes course.
Weeks Offered:
Week 1 June 24 - June 28
Week 2 July 1 - July 5 (will prorate)
Week 3 July 8 - July 12
Week 4 July 15 - July 19
Week 5 July 22 - July 26
Week 6 July 29 - Aug 2
Week 7 Aug 5 - Aug 9
Week 8 Aug 12 - Aug 16
Week 9 Aug 19 - Aug 23
Week 10 Aug 26 - Aug 30
Fees:
Half Day $250 / per week
Full Day $475 / per week
Discounts:
Early Registration - Register by May 1st and receive 10% Off

Multi-Week - Register for 3 or more weeks of camp and receive 10% Off
Only one discount can be applied.
To register please click the appropriate link at the top of the page.
Please contact Tennis Director Ryan Adamonis at radamonis@cedardale-health.net or call (978) 373-1596 option 1 with questions.
Ready to Enroll?
Enter your information below to receive information on how you can get started at Cedardale Health & Fitness.