From: Blake Helminiak
Date/Time: 9/22/2022 11:05 am
Subject: CedardaleJunior Tennis - Next Lesson Session for Ages 3 - 7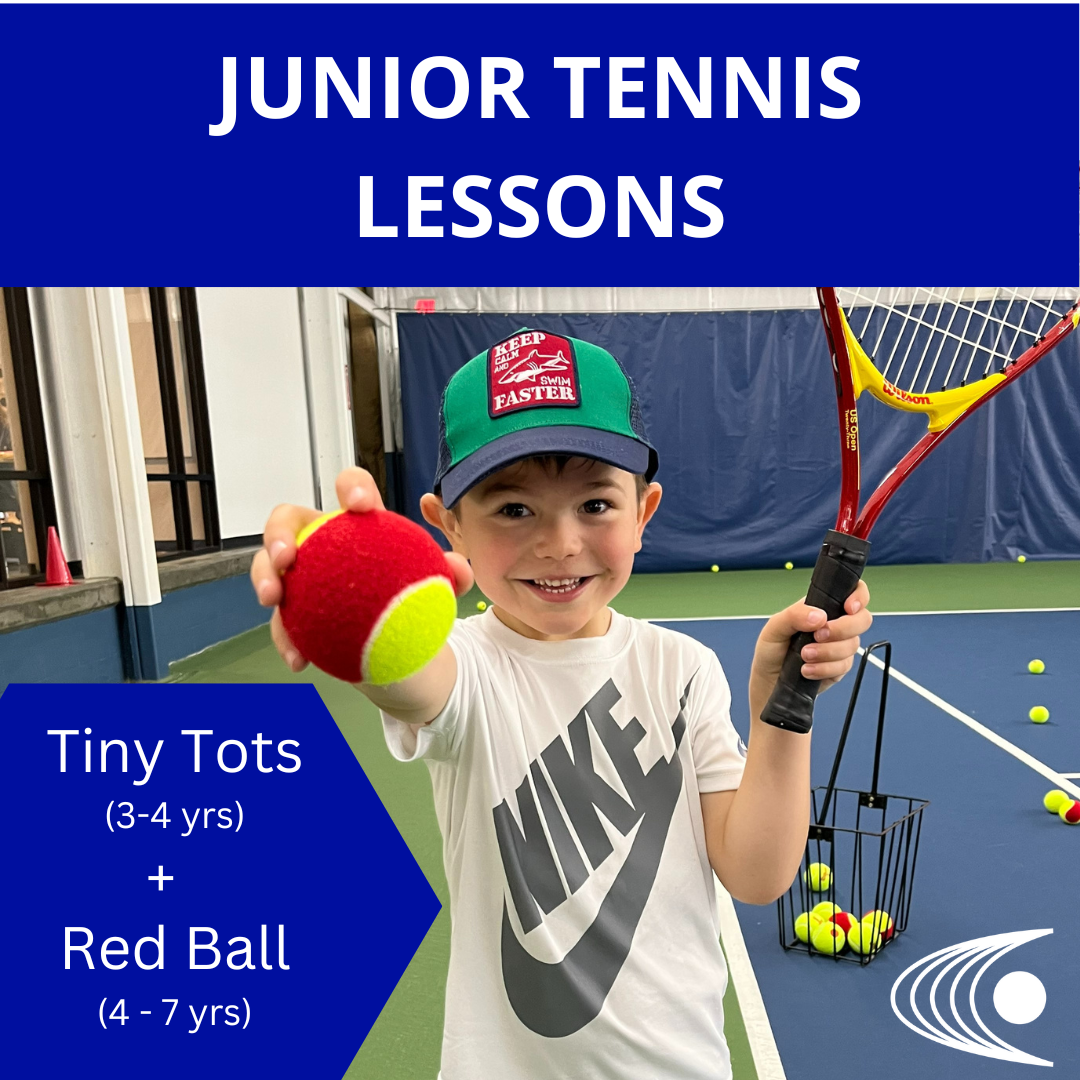 Cedardale Health + Fitness
Tennis Lessons for Juniors Age 3 - 7
Our next 4-week session of tennis lessons for ages 3 - 7 starts the week of October 3rd. Tennis is a fun, safe sport that will last a lifetime and is a great way to start to develop hand-eye coordination, balance and basic athletic skills through fun games and activities. The name of the game is FUN!
Class Details below:
TINY TOTS


Ages 3 - 4 years old
This class is designed to introduce your junior to tennis and sports in general. Juniors will work on basic athletic skills including hand eye coordination and balance through fun games and activities.
Offered:
Saturdays 12:30 - 1:00 pm
RED BALL



Ages 3 - 4 years old
Use red felt ball / 36' court / recommended racquet size - 17 - 23 inches
This class introduces the foundational skills of tennis with oversized low compression balls on smaller kid friendly courts. Players will learn the basics of tennis including being able to serve, rally, and score. These skills will be introduced through fun activities and games while also working on their basic athletic skills. The name of the game in this class is FUN!

Offered:
| | |
| --- | --- |
| Monday - Friday | 4:00 - 5:00 pm |
| Saturday | 1:00 - 2:00 pm |
| Sunday | 9:00 - 10:00 am |
Session Dates:
Session 2 October 3rd - October 30th
Classes meet 1 time per week for designated session time period as noted above. Juniors are welcome and encouraged to register for more than 1 day per week.

Fees:
Tiny Tots 4 week session $60.00 per session
Red Ball 4 week session $120.00 per session
Registration:
CLICK for REGISTRATION FORM.
For complete information on Cedardale's Junior Tennis Program including additional sessions and programs for all ages please click HERE.
Questions can be directed to Junior Tennis Director Blake Helminiak at [email protected]