Fit Shop
The Cedardale FitShop located to the left of our Reception Desk is full of all types of fitness, tennis, swim and pickleball products to enhance your workouts and/or game. Be sure to stop in and have a look around.
Hours as of March 1st, 2021: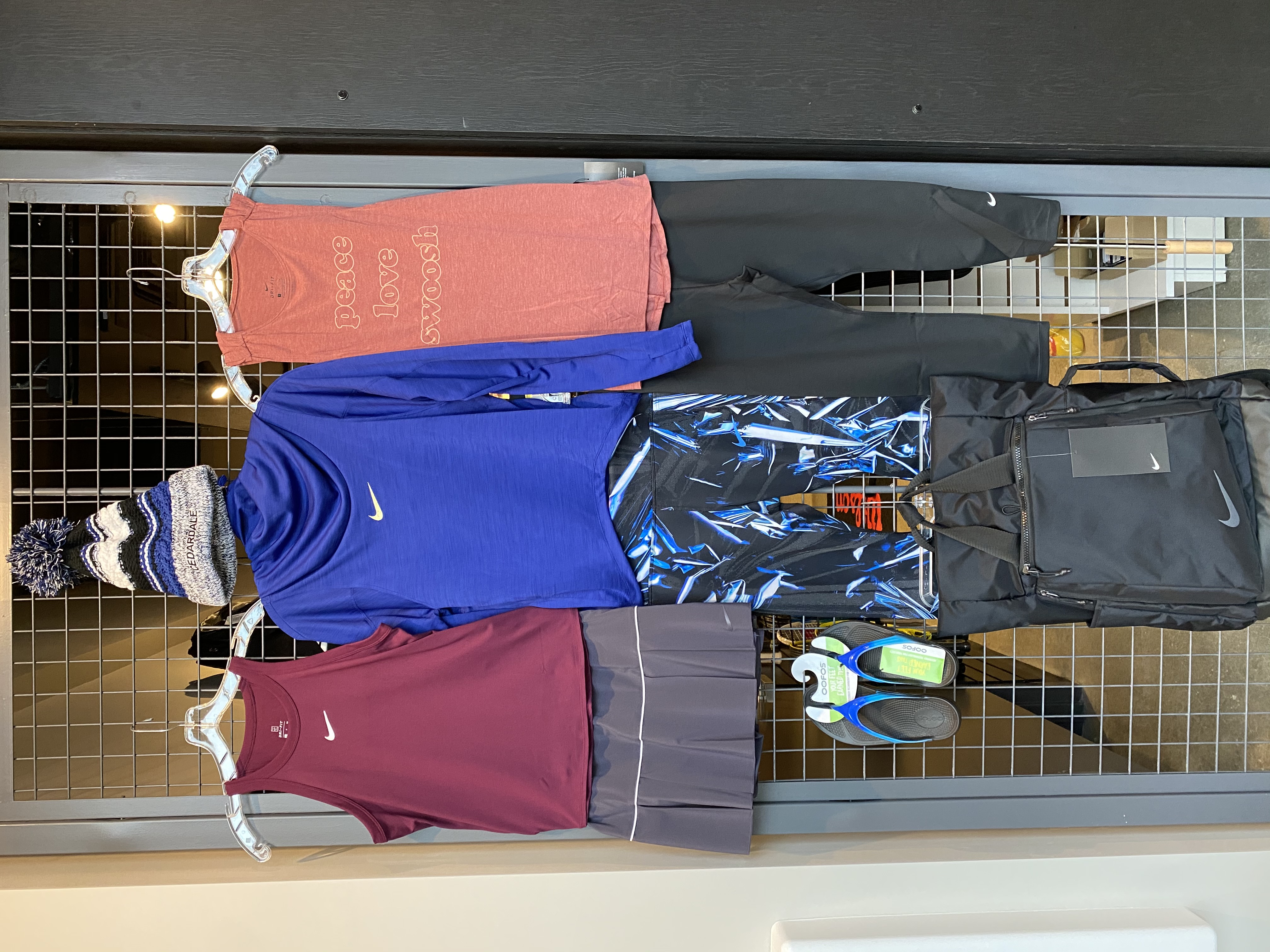 Monday 10 am - 1 pm
Tuesday 10 am - 1 pm
Thursday 10 am - 1 pm
Look for pop up hours on Saturdays!
Current Discounts:
Clothing 20 - 40%
Sneakers 15% / Special Styles 25%
Oofos 15%
As you might imagine Tennis is our forte! For our tennis players here is what is available: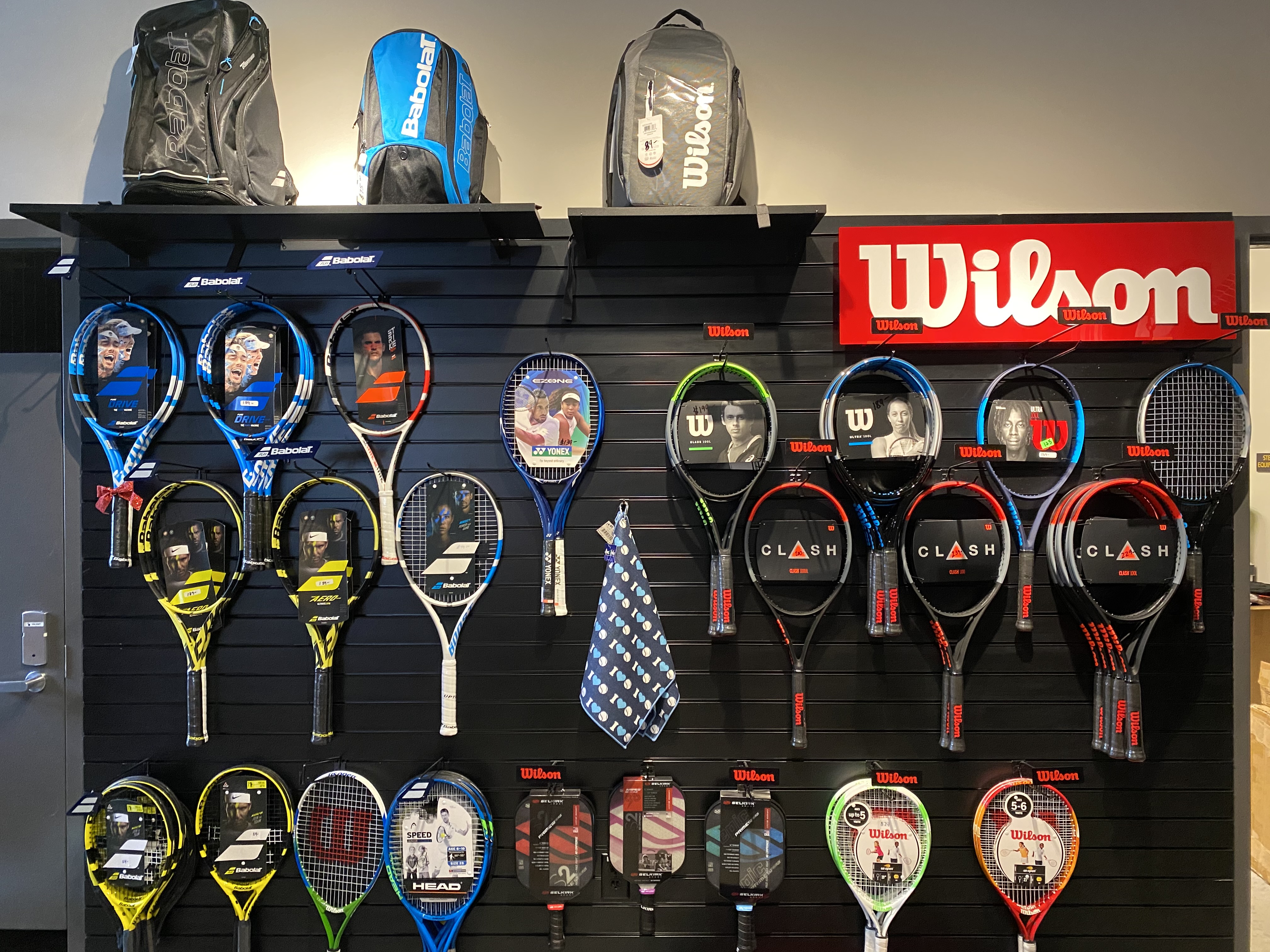 Tennis Racquets including Demos

Tennis Balls

Tennis Bags

Over grips

String and Grip services

Special Apparel orders

Top 5 rated tennis shoes: Asics, KSwiss, Nike, Wilson and New Balance
DEMO Racquets:
The best way to decide on a new racquet is to try it before you buy it. With our Demo program you can try it for the day or by the week.
Daily Demos:
Fee: $3.00 per day
Weekly Demos:
Demo different racquets for a 7 day period. One racquet loaned at a time
Fee: $15.00/week
Up to $20 in Demo Fees will be applied to the purchase of a new racquet.
Beginners/Advanced Beginner Tennis Players - ask about our Beginner Package Special - racquet, tennis sneakers and/or bag at a great rate!
MYZONE Physical Activity Tracker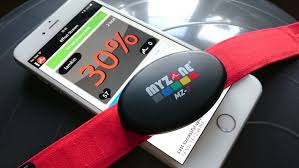 We offer the MYZONE Physical Activity Tracker (a wearable chest strap with a transistor) to make sure you are getting the most out of your workouts. Our Fit Shop not only sells the trackers but also makes sure you are up and running on your wearable. MYZONE TVs are located throughout the club so you can see all your important markers as you are working out. Keep an eye out for MYZONE Challenges throughout the year and compete for great prizes!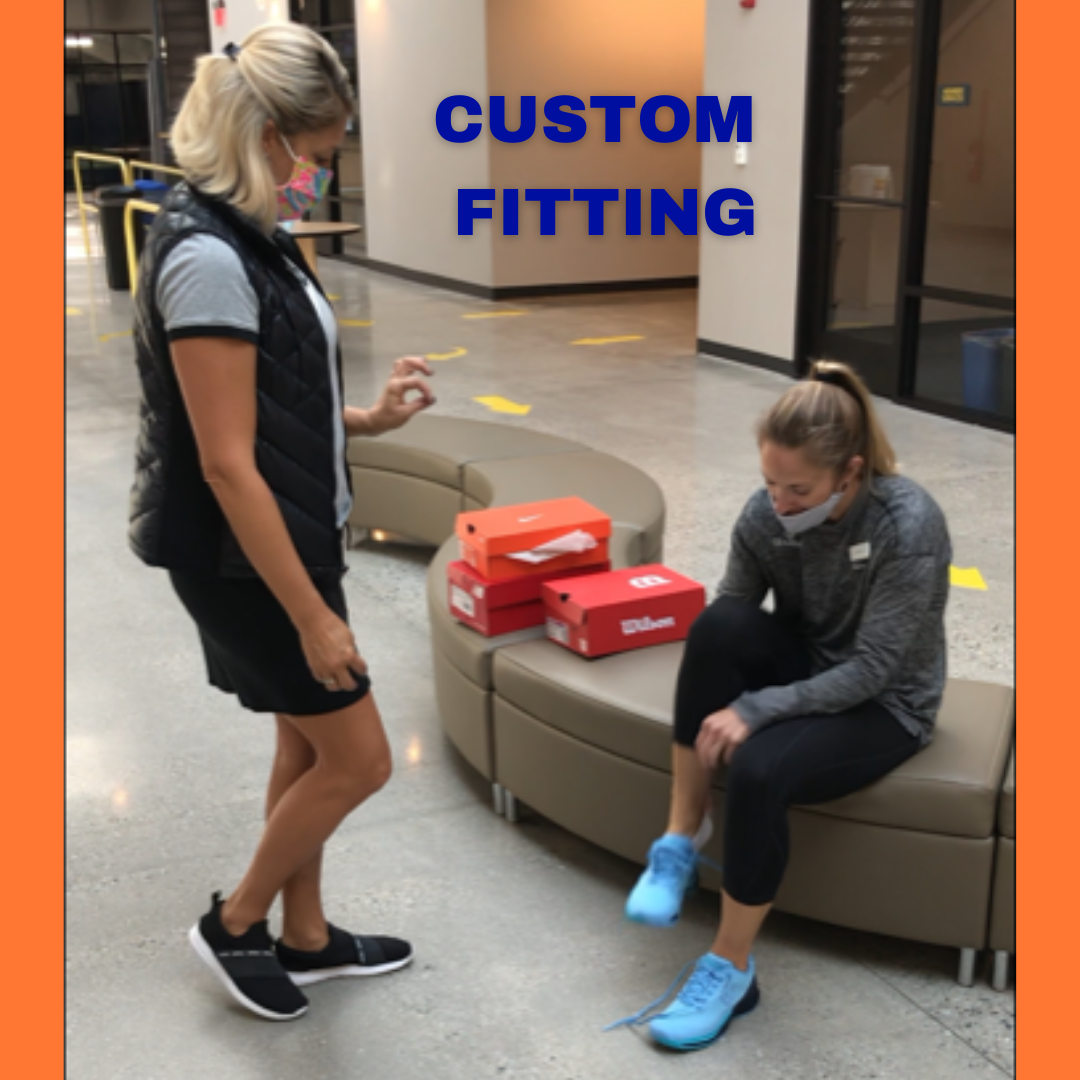 Custom fittings for shoes and racquets now available - contact Heather Moore at [email protected] to schedule your personal shopping experience!
For specials throughout the year stay connected with us by following Cedardale on Instagram and FB.
Questions? Contact Fit Shop Manager and Tennis Liaison Heather Moore at [email protected]
Interested in Membership?
Enter your information below to receive information on how you can get started at Cedardale Health & Fitness.