Fit Shop
The Cedardale FitShop located to the left of our Reception Desk is full of all types of fitness, tennis, swim and pickleball products to enhance your workouts and/or game. Be sure to stop in and have a look around.
Hours: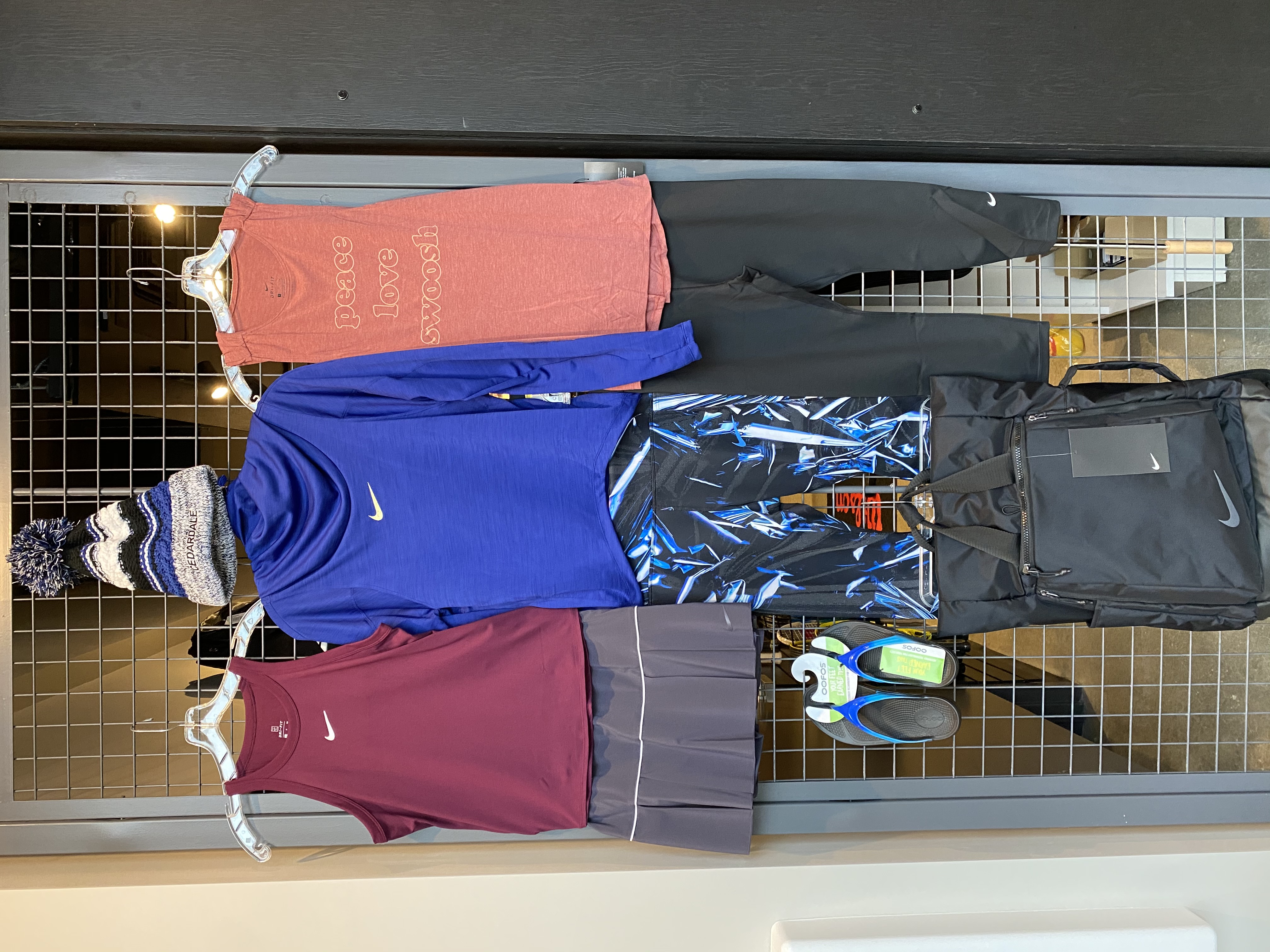 Monday - Friday 10 am - 7 pm

As you might imagine Tennis is our forte! For our tennis players here is what is available: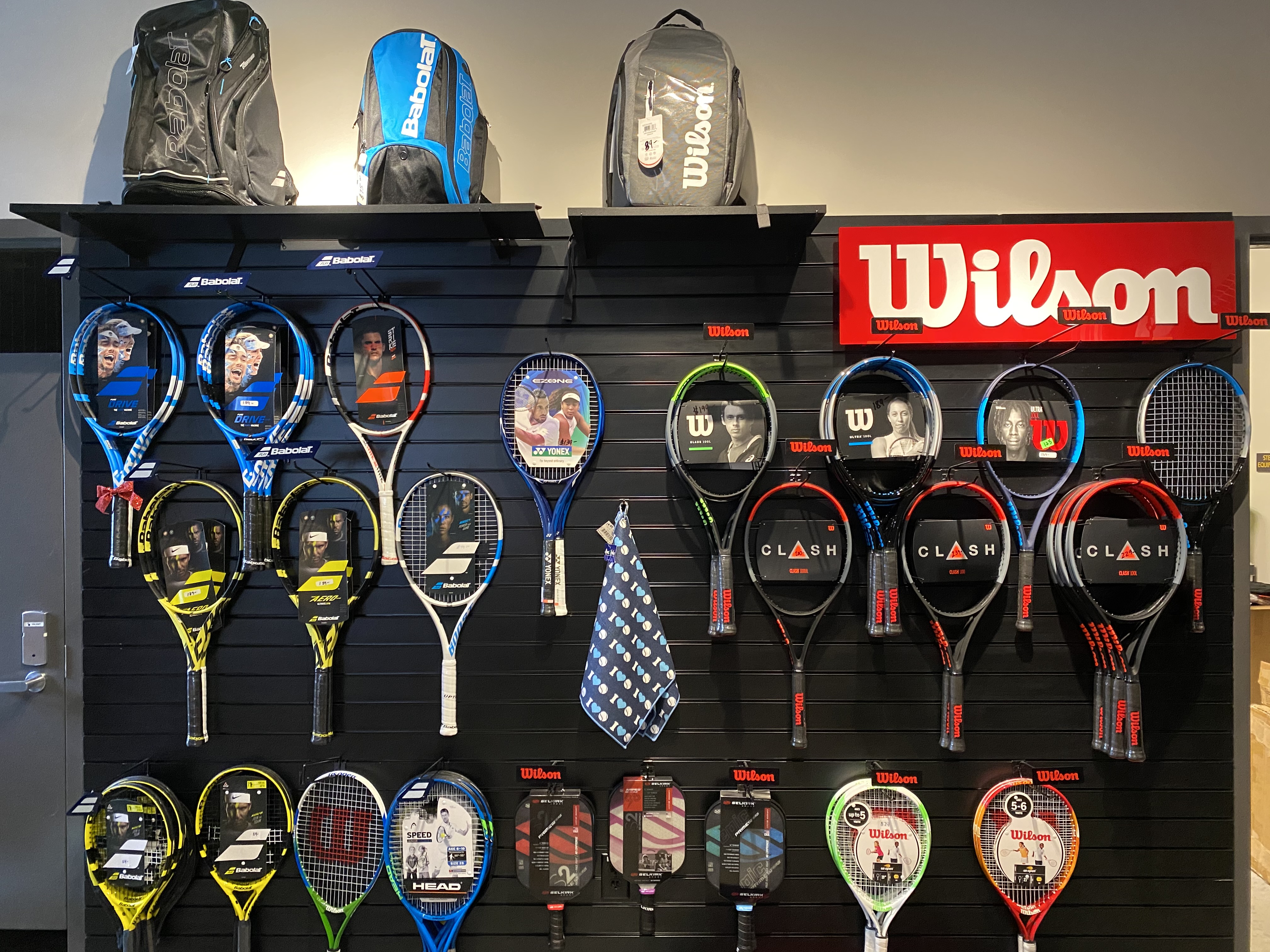 Tennis Racquets including Demos

Tennis Balls

Tennis Bags

Pickleball Paddles

Over grips

String and Grip services

Special Apparel orders for Fila, Sofibella, +Lucky in Love

Top 5 rated tennis shoes: Asics, KSwiss, Nike, Wilson and New Balance
DEMO Racquets:
The best way to decide on a new racquet is to try it before you buy it. With our Demo program you can try it for the day or by the week. Currently offering 2022 Wilson Clash and Ultra racquets in stock. We can special order racquets.
Beginners/Advanced Beginner Tennis Players - ask about our Beginner Package Special - racquet, tennis sneakers and/or bag at a great rate!
MYZONE Physical Activity Tracker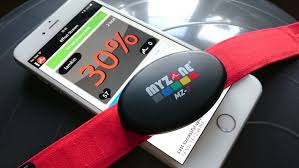 We offer the MYZONE Physical Activity Tracker (a wearable chest strap with a transistor) to make sure you are getting the most out of your workouts. Our Fit Shop not only sells the trackers but also makes sure you are up and running on your wearable. MYZONE TVs are located throughout the club so you can see all your important markers as you are working out. Keep an eye out for MYZONE Challenges throughout the year and compete for great prizes!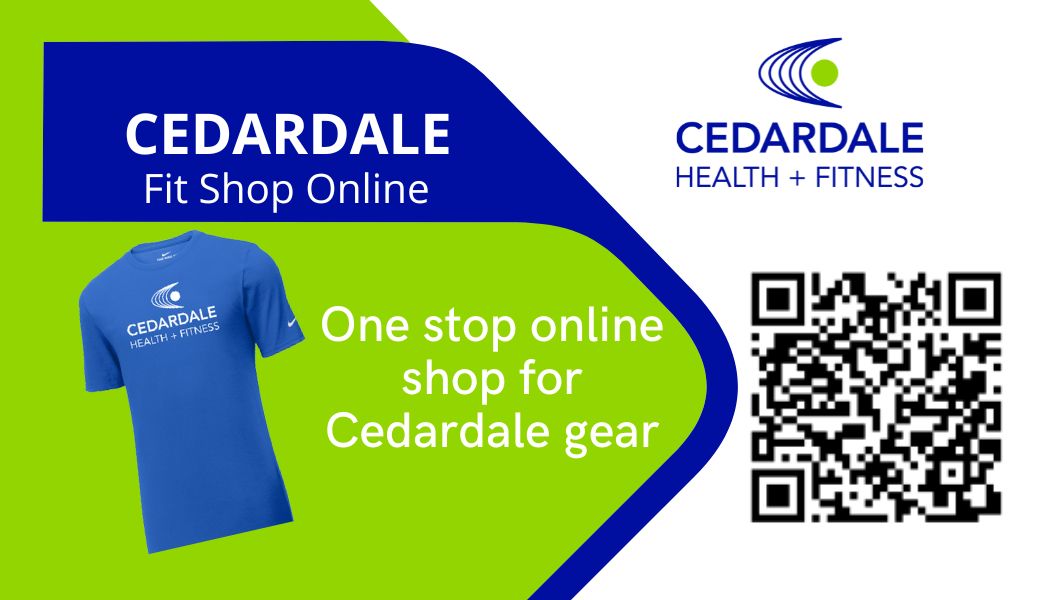 Cedardale Online FitShop
Get your Cedardale Swag - apparel plus more - at our online Fitshop. With a variety of brand name options and two Cedardale logos to choose from shopping for Cedardale swag is seamless

CLICK to visit our Online Fitshop today!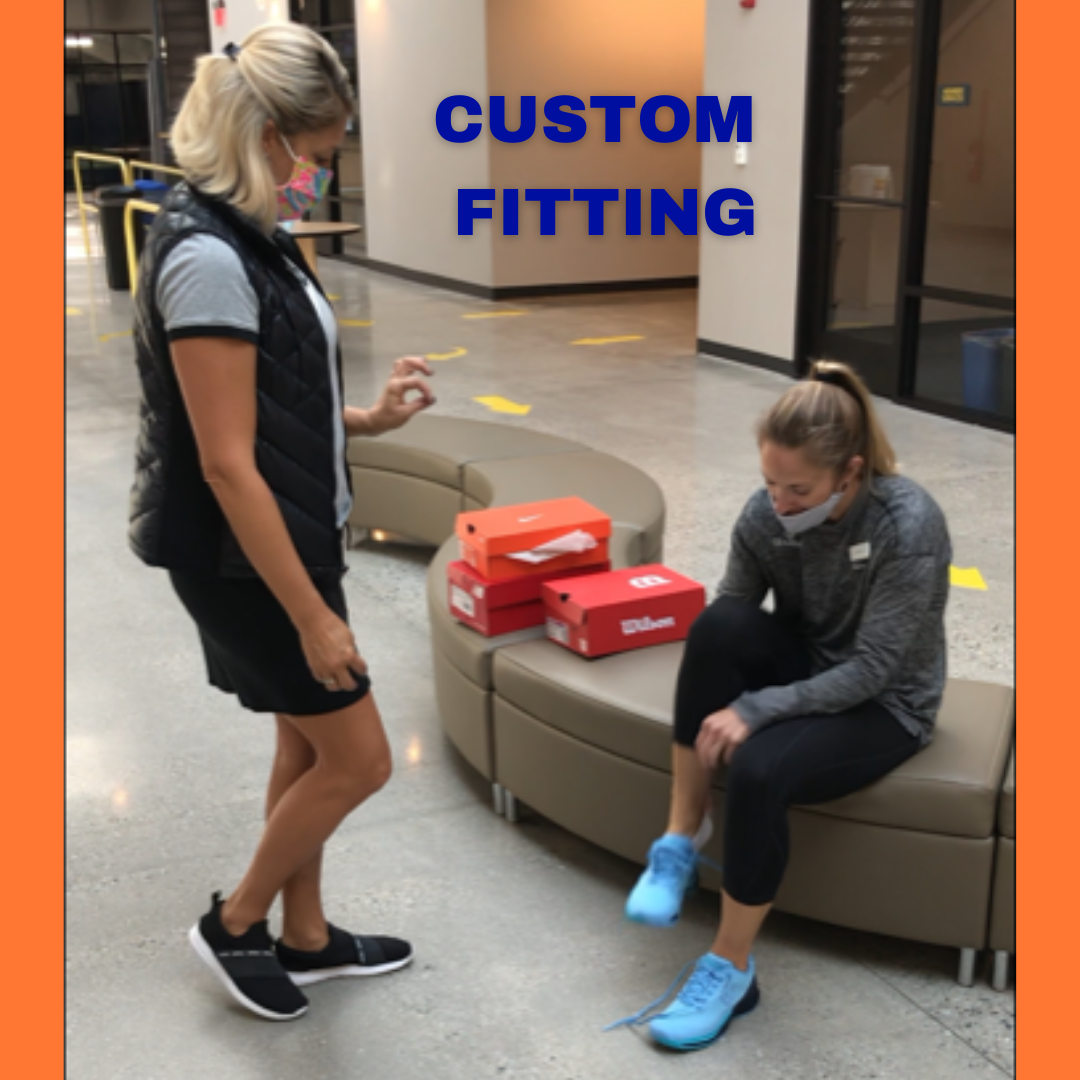 Custom Fittings
Custom fittings for shoes and racquets now available - contact Heather Moore at [email protected] to schedule your personal shopping experience!
Questions? Contact Fit Shop Manager and Tennis Liaison Heather Moore at [email protected] Heather is happy to set-up a special appointment to help satisfy your needs.
Interested in Membership?
Enter your information below to receive information on how you can get started at Cedardale Health & Fitness.