Healthy Halloween Tips
Healthy Halloween Tips
By Brittany Kelley, RD
I will never forget walking into the grocery store at the end of August and seeing the giant candy towers filled with Halloween candy. All I could think to myself was "how are we already getting ready for October?" Unfortunately, advertisements make unhealthy choices something we have to see and think about constantly, and sometimes even months in advance. Having the right mindset and tools to tackle these temptations is important. Since Halloween is a holiday that is based around going door to door and collecting candy, making healthy choices is definitely a challenge. Whether you are a parent to young ones, or just handing out candy to trick-or-treaters we all are involved in making healthy choices during this Holiday season. So, here are some tips for how to be good about Halloween this year:
Eat a healthy meal before trick-or-treating:

Trick or treat is usually right after dinner time, so making sure to have a well- balanced and filling meal before the mad dash from house to house for endless chocolate begins makes it easier to slow down on indulgences. Making sure to fill ¼ of your plates with lean protein, ¼ with whole grains, and ½ the plate with veggies is one way to make sure we get adequate nutrition.
Let your kids walk or run, and avoid strollers or carrying them on safe streets.

When I was a kid, I remember being out of breath from sprinting to all the houses with my group of friends, and that was my favorite part of Halloween. It was always freezing cold, but I warmed up and was able to feel a little bit of independence as well as get some good exercise.Of course, be careful about busier roads but kids need exercise too and this way they can burn off energy and get to bed faster after the sugar wears off.
Pack waters, not sodas or juice for a refresher.

We don't need additional added sugars from juices, sodas, or even gatorade. Water is all a kid needs to refuel and rehydrate on a busy night. Make sure to pack a few bottles for the night ahead.
Go with non-edible options:

Just because it's Halloween doesn't mean you have to give out candy. Try jump ropes, frisbees, temporary tattoos, chalk, or stickers instead. Kids still like all of these things, and might even prefer them over milky ways!
Try a Healthy Halloween Smoothie:

Rather than filling up the house with assortments of candy, try this sweet smoothie for a healthy alternative.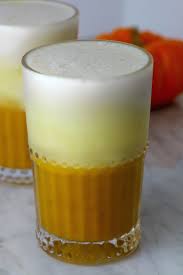 Healthy Candy Corn Smoothie
Layer 1: Naked Juice Chia Sweet Peach blended with frozen banana
Layer 2: Frozen pineapple + banana blended with unsweetened vanilla almond milk
Layer 3: Frozen banana blended with unsweetened vanilla almond milk
Ready to Enroll?
Enter your information below to receive information on how you can get started at Cedardale Health & Fitness.