Recipe of the Month: Spicey Cranberry Relish
Pro tip: we recommend making it ahead of time to allow the flavors more time to blend.

Ingredients needed:
12 oz cranberries, fresh, sorted, and washed
2 apples, chopped
2 oranges
1/3 cup of maple syrup
1/4 tsp allspice
salt to taste
After prepping the ingredients follow these 5 steps!


In a medium saucepan, add cranberries, apples, orange juice, maple syrup, and allspice.
Bring to a boil, then reduce heat to simmer. Simmer the mixture, stirring often and breaking up the cranberries as they soften.
Once the mixture has thickened, remove from heat and stir in zest and orange segments.
Season with salt to taste.
Bring to room temperature then refrigerate for at least 3 hours before serving.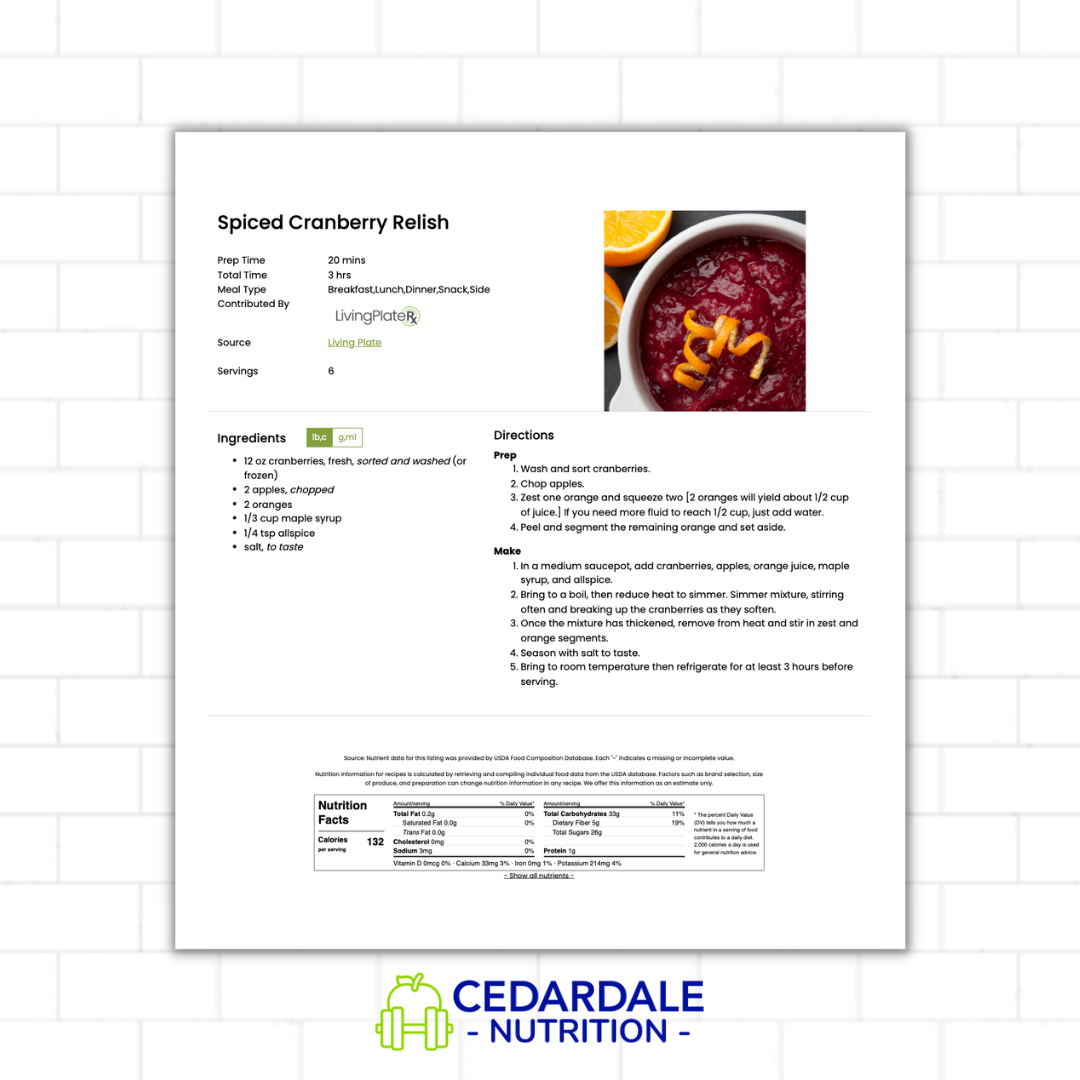 Interested in Membership?
Enter your information below to receive information on how you can get started at Cedardale Health & Fitness.