Recipe of the Month: Overnight Apple Pie Oats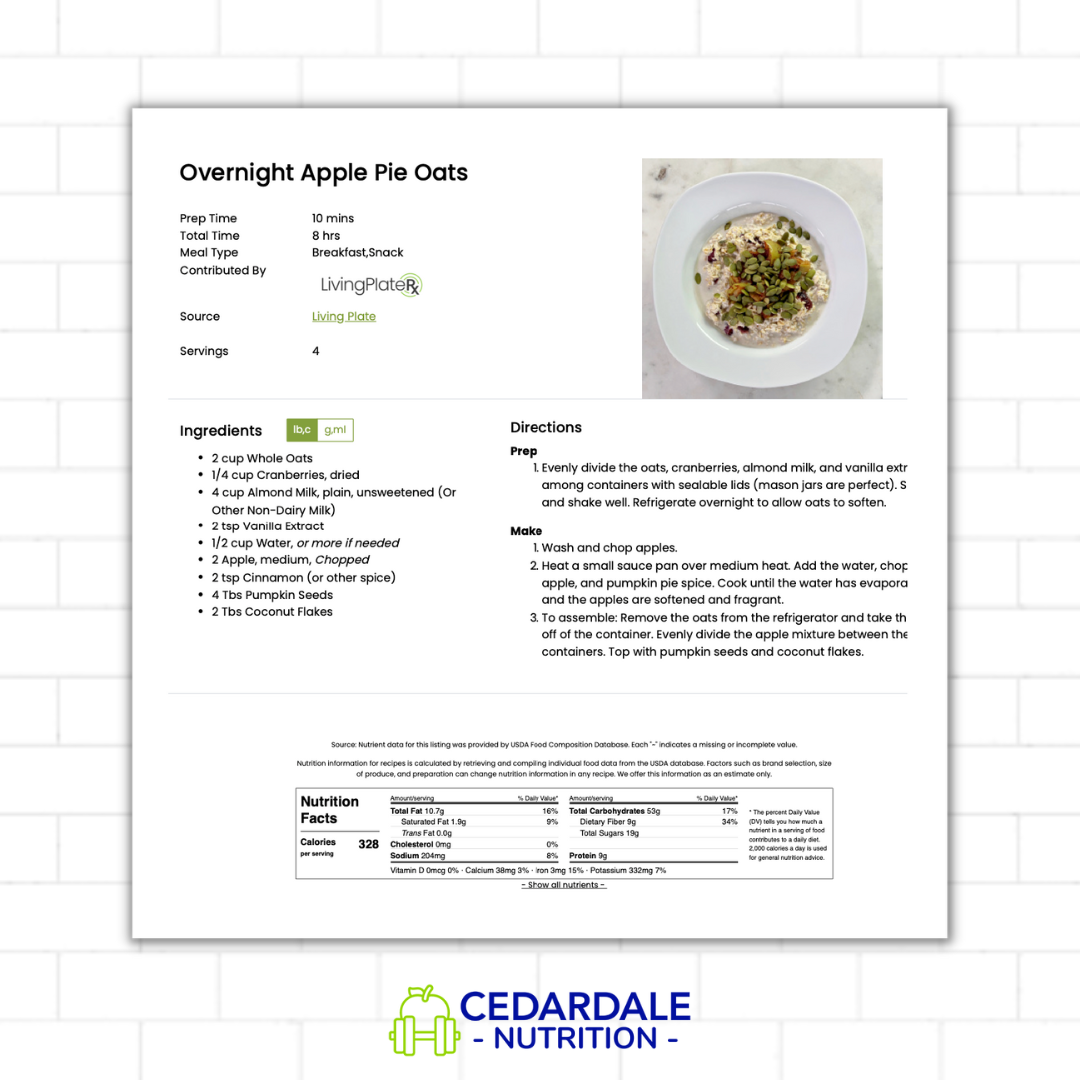 Nutrition questions can be emailed to [email protected]. Please visit our Nutrition + Wellness page for a listing of our nutrition services both 1-on-1 and group offerings.
Interested in Membership?
Enter your information below to receive information on how you can get started at Cedardale Health & Fitness.