Nutrition
12 month Weight Management Program
This one-on-one Weight Management Program is designed for individuals with a BMI of 30.0 or more or with a BMI of 25.0 and above with high cholesterol, pre-diabetes, and/or high blood pressure. This program will teach participants how to manage their weight and chronic disease risk factors through behavior, diet, and exercise modifications.
What's Included?
Monthly one-on-one sessions with one of Cedardale's Registered Dietitians
Membership to Cedardale
Nutrition and exercise coaching
Who is eligible?
Anyone with a BMI of 30 or greater or a waist circumference of 35 inches or more for women; 40 inches or more for men
Anyone with a BMI of 25 or greater with high cholesterol, high blood pressure, or pre-diabetes
Medical clearance from a physician to exercise and change diet
Must have a referral from physician
HealthyCare 90-Day program Alumni
What's the cost?
Actual costs will vary depending on insurance coverage. Please contact Samantha McCarthy at smccarthy@cedardale-health.net to verify coverage and pricing.
Health insurance is accepted from the following insurers: Aetna, Blue Cross Blue Shield, Cigna, Fallon, Harvard Pilgrim, Neighborhood Health Plan, Tufts, United Healthcare, and UNICARE/GIC
To register or see if you qualify for this program please email Registered Dietitian Samantha McCarthy at smccarthy@cedardale-health.net.
Nutrition Counseling
Schedule Your Complimentary Mini-Nutrition Assessment Today!
Contact Samantha McCarthy (978) 373-1596 opt 1 / smccarthy@cedardale-health.net
Proper Nutrition is an essential part of wellness. In order to be truly healthy, one must balance work, family, stress, and health. Our comprehensive approach to wellness will help you become the healthiest you have ever been. The Nutrition Department specialties include: weight loss, sports and exercise, disease prevention and management - blood pressure, cholesterol, diabetes, heart disease and digestive issues. Our counseling is based on your needs and goals.
Nutrition counseling is not a quick fix, restrictive diet. Our dietitians will work with you one-on-one to develop realistic health and nutrition goals to fit into your busy lifestyle. During your first appointment you will discuss your medical history, typical eating habits, and exercise habits. If desired, blood pressure, weight, and other measurements will be taken. Together you will then develop a plan to meet your goals.
This may include: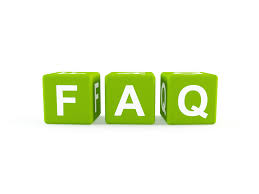 Recipes
Sample Meals & Snacks
Exercise recommendations
Mindful eating tactics
Behavior modifications
Stress management
Medical nutrition therapy techniques
Follow-up sessions will be used for continuing education and accountability as well as monitoring and evaluation of the intervention.
Family & Couple's nutrition counseling
Nutrition counseling doesn't have to be just individuals. Family counseling with your children or couple's nutrition counseling is also available!
Payment
Nutrition counseling may be covered by your health insurance. We currently accept:
Aetna
Blue Cross/Blue Shield
Cigna
Harvard Pilgrim Healthcare
Tufts
United Healthcare
Fallon Community Healthcare
Neighborhood Health Care
UNICARE/GIC
Contact the Nutrition Department to book an appointment at 978-373-1596 option 1 or email Samantha McCarthy at smccarthy@cedardale-health.net
HealthyCare Alumni Sessions
Monthly meetings for all HealthyCARE past participants (alumni) to get a refresher on the HealthyCARE principles, check-in with the Registered Dietitians for support, and see friends from previous sessions. Insurance accepted for those that qualify.
Nutrition Lectures
Offered throughout the year and free to members topics include: Healthy Restaurant Eating, Disease Prevention, Arthritis and Nutrition, Stress Eating, Menopause, and many more.
Nutrition Challenges
Various nutrition challenges will be offered throughout the year to engage members with their nutritional needs and hopefully jump start some healthy eating habits.
Mini Nutrition Assessment
A complimentary 15 minute consult on phone or in person free to new clients. Available to members and non members. Please contact Registered Dietitian Samantha McCarthy if you are interested in scheduling a consult at smccarthy@cedardale-health.net or call (978) 373-1596.
Ready to Enroll?
Enter your information below to receive information on how you can get started at Cedardale Health & Fitness.