One-on-One Nutrition
One-on-one nutrition counseling provides you with the support you need to make changes to your health and nutrition. We offer two different paths for nutrition counseling: Medical Nutrition Therapy and Nutrition Coaching. Both paths will provide you with the nutrition education and behavior change modifications you need to meet your goals. In addition, customized meal plans with grocery lists and unlimited chat and email support are also included.
You do not need to be a Cedardale member to schedule nutrition counseling sessions.
MEDICAL NUTRITION THERAPY
Medical Nutrition Therapy (MNT) is the nutritional management of specific diseases such as obesity, hypertension, hyperlipidemia, heart disease, diabetes, pre-diabetes, PCOS, thyroid disorders, and digestive disorders.

MNT services include: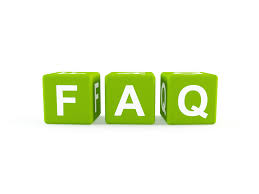 Medical Nutrition Therapy is often covered by your health insurance.* We currently accept:
Aetna
Blue Cross/Blue Shield
Cigna
Fallon Health
Harvard Pilgrim Healthcare
Mass General Brigham Healthcare
Tufts Commercial Plans
United Healthcare
UNICARE/GIC
*Must medically qualify
A referral or order is required from your primary care doctor for all MNT services.
Schedule a FREE 15-minute consultation to see if Medical Nutrition Therapy is for you.
NUTRITION COACHING
Nutrition coaching is the best option for anyone who does not have a medical diagnosis and is looking for general nutrition education, weight management, sports nutrition, family nutrition, and more.

If you do not have a medical diagnosis, out-of-pocket pricing applies. To view our list of nutrition coaching packages, click HERE. An invoice for services can be provided for reimbursement by an HSA, FSA, or HRA. All payments are due at time of service.

Schedule a FREE 15-minute consultation to see if Nutrition Counseling is for you.
Contact the Nutrition Department with any questions at 978-373-1596 or by email at [email protected]
Interested in Membership?
Enter your information below to receive information on how you can get started at Cedardale Health & Fitness.