Nutrition
Nutrition Counseling
Proper Nutrition is an essential part of wellness. In order to be truly healthy, one must balance work, family, stress, and health. Our comprehensive approach to wellness will help you become the healthiest you have ever been. The Nutrition Department specialties include: weight loss, sports and exercise, disease prevention and management - blood pressure, cholesterol, diabetes, heart disease and digestive issues. Our counseling is based on your needs and goals.
Nutrition counseling is not a quick fix, restrictive diet. Our dietitians will work with you one-on-one to develop realistic health and nutrition goals to fit into your busy lifestyle. During your first appointment you will discuss your medical history, typical eating habits, and exercise habits. If desired, blood pressure, weight, and other measurements will be taken. Together you will then develop a plan to meet your goals.
This may include: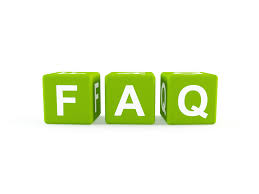 Mindful + Intuitive Eacting Tactics
Behavior Modifications
Stress Management Strategies
Medical Nutrition Therapy Techniques
Recipes
Sample Meals & Snacks
Follow-up sessions will be used for continuing education and accountability as well as monitoring and evaluation of the intervention.
Family & Couple's nutrition counseling
Nutrition counseling doesn't have to be just individuals. Family counseling with your children or couple's nutrition counseling is also available!
Payment
Nutrition counseling may be covered by your health insurance*. We currently accept:
Aetna
Blue Cross/Blue Shield
Cigna
Harvard Pilgrim Healthcare
Tufts
United Healthcare
Fallon Community Healthcare
Neighborhood Health Care
UNICARE/GIC
*Must medically qualify
Nutrition Counseling is available virtually as well as in person.
To learn more about our nutrition services and verify insurance coverage, please follow this link. This will take you to a secure, HIPAA-compliant portal.
Contact the Nutrition Department to book an appointment at 978-373-1596 or by email at [email protected]
Interested in Membership?
Enter your information below to receive information on how you can get started at Cedardale Health & Fitness.