HealthyLIVING 90 Day Wellness Program
Cedardale's HealthyLIVING program is just what you need to take control of your health and weight. The 90-Day HealthyLIVING program is a comprehensive wellness program, meaning it's not a quick diet fix with restriction of foods, supplements, or week long detoxes. Led by one of Cedardale's Registered Dietitians, the program focuses on real food and helps you get back to the basics to properly navigate the abundance of misinformation available today by using evidence based diet recommendations. You will learn what a healthy diet should really look like, how to exercise properly, how to manage stress levels, and how to make real lifestyle changes instead of just a temporary quick fix.
The program consists of an initial and final assessment, which will be completed prior to the start of the program and upon completion. This is followed by 12 weeks of group classes. You will meet with your dietitian twice during the program, outside of group classes, to help you work on a proper meal plan. In addition, you will also meet with a wellness coach for a body scan in the first month of the program and after completion of the program. The group classes will be held at Cedardale, in our Community Room.
Each weekly meeting will consist of a 1-hour discussion followed by a 1-hour group workout. Discussion topics include:
Intuitive Eating, Food & Mood
Basics of Carbohydrates, Protein, and Fats - debunking the myths
Blood Sugar, Blood Pressure, and Cholesterol Management
The effects of stress on the body and stress management
Hormones and Aging
Behavior Change Modifications
What Else is Included:
Rental of a MyZone Heart Rate Monitor
Styku Body Scan at weeks 4 and 13
Access to a nutrition portal to interact directly with your dietitian and others in the group
Meal journaling and feedback
12 Weekly 2-hour group sessions
Minimum of one individual nutrition counseling session with a Registered Dietitian
Exercise Guidance
Group camaraderie and support
Regular communication with your Registered Dietitian
Who Should Register:
Those looking to lose weight and manage chronic disease. The program is designed to help those with:
A BMI over 30
Diabetes or pre-diabetes
High blood pressure
High cholesterol
Heart Disease
Next Informational Session:
Tues., Jan 9th | 6:00 pm
Wed., Jan 10th | 9:00 am
Mon., Jan 29th | 6:00 pm
Next Session Start Date:
Tues., Jan 16th | 6:00 pm
Wed., Jan 17th | 9:00 am
Mon., Feb 5th | 6:00 pm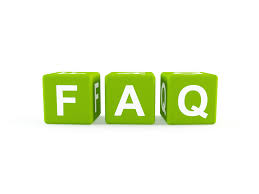 Our HealthyLIVING programs are open to members and non-members!
For more information on insurance, cost and registration, follow this link or contact our Nutrition Department at [email protected] or call (978) 373-1596. We can't wait to get you started!
Insurances Accepted*:
Aetna
BlueCross/BlueShield
Cigna
Fallon Health
Harvard Pilgrim Health Care
Mass General Brigham Healthcare
Tufts Commercial Health Plans
United HealthCare
UNICARE/GIC
*Must medically qualify
Interested in Membership?
Enter your information below to receive information on how you can get started at Cedardale Health & Fitness.