Fitness Equipment
TRX Functional Training Area
This area will feature all of the following for a complete functional workout: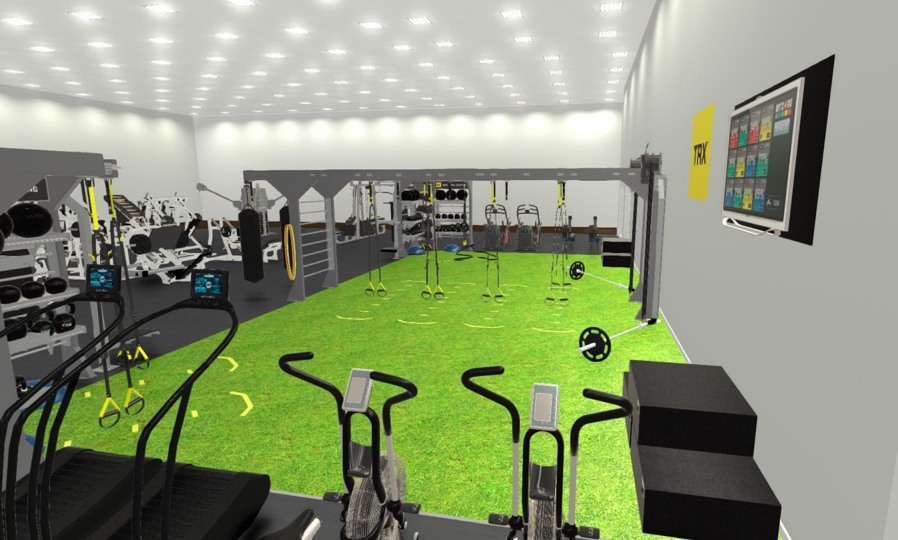 Functional Training Turf

Straps

Kettlebells

Med Balls

Wall Balls

Plyo Boxes

Bands

Heavy Bags
Eleiko Olympic Lifting Platforms
Makes weight lifting more accessible to members interested in strength and a well-rounded functional training program

Sound dampening - You can drop it!
50% less noise

Minimizes noise, vibration, and bounce
Hammer Strength Plate-Loaded Equipment
Designed to move with the body's natural path of motion

Iso-Lateral design to deliver smooth arcs of motion

Independent movement to allow members to move both limbs at the same time, one at a time, alternating, or with different weights for each
Technogym SkillMill Treadmills

Non-motorized

Self-powered

Designed for HIIT

Hones your ability to carry out complex movements

Helps improve muscular coordination

Promotes naturally correct posture
Octane Zero Runner
Naturally smooth motion that replicates real running

Engages same muscles used in outdoor running but without the harmful impact

Resistance variance

Self-powered

Prevents running injuries

Corrects muscular imbalances

Improve efficiency, speed and strengthen muscles

Silent
Cybex SPARK HIIT Trainer
Designed for HIIT

+30% Incline/-3% Decline

Simplified user interface
Using 30% incline, members will recruit more muscle, targeting quads and glutes.
At incline, members will burn almost 5 times more calories walking than compared to non-incline trainers.
Using 3% decline, member will build the "all over" muscles used in everyday life.
Precor WiFi Treadmills
8 Precor Treadmills on Mezzanine Level

Touchscreen monitors

Bluetooth compatible to access Netflix, Hulu, Spotify, YouTube, etc.

Turn TV time to workout time
Ready to Enroll?
Enter your information below to receive information on how you can get started at Cedardale Health & Fitness.