MYZONE Challenge - The Halloween Hustle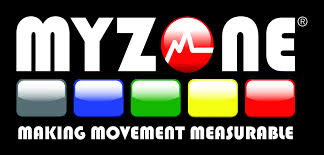 21-DAY HALLOWEEN HUSTLE
October 10 - 31st
MEET THE CHALLENGE & EARN A CHANCE TO WIN PRIZES
It takes 21 days to make or break a habit.
Let this Challenge be your Habit Maker or Breaker!
Looking to scare away the "on creep" of laziness this Halloween? Want to keep summer enthusiasm for exercise at a high? Then let's play a game and it ain't trick or treat!
HOW TO GET INVOLVED:
Buy a MYZONE activity belt at the FitShop if you don't already have one.
All current MYZONE users will automatically be entered into the Challenge!
HOW TO WIN:
Earn 1300 MEPS to gain 1 entry into the prize draw
MEPS= MYZONE Effort Points awarded based on time spent in each heart rate zone.
The more effort the more points awarded!
WHO SHOULD PARTICIPATE:
Those wanting to get back "in the swing of things" post summer

Members who need a little kick in the pants to get them to the next level

Members who want to go into the holidays feeling great!
PRIZES:
*FitShop Gift Certificates
*Myzone bags
*Myzone t-shirts
Questions on the challenge? Contact Lori Guile lguile@cedardale-health.net
To purchase your MYZONE belt: Contact Fitshop Manager Heather Moore at hmoore@cedardale-health.net
MYZONE users accept the challenge on your MYZONE page and get ready to move!
Click for great training tips from MYZONE trainers
Ready to Enroll?
Enter your information below to receive information on how you can get started at Cedardale Health & Fitness.