Adult Instruction
Cedardale provides our adult members with the highest quality of instructional programs. We offer classes for all ages and ability levels. One of our largest programs is Learn to Play, which is focused towards new players or those who have taken time off from the game. We offer day and evening classes, along with a starter racquet package for those who are interested. We also provide group instructional clinics for players who want to improve their game or simply work on a specific stroke. All groups can be set up through the tennis department. Learn to Play and Drills & Skills is open to Non-Members.
Learn to Play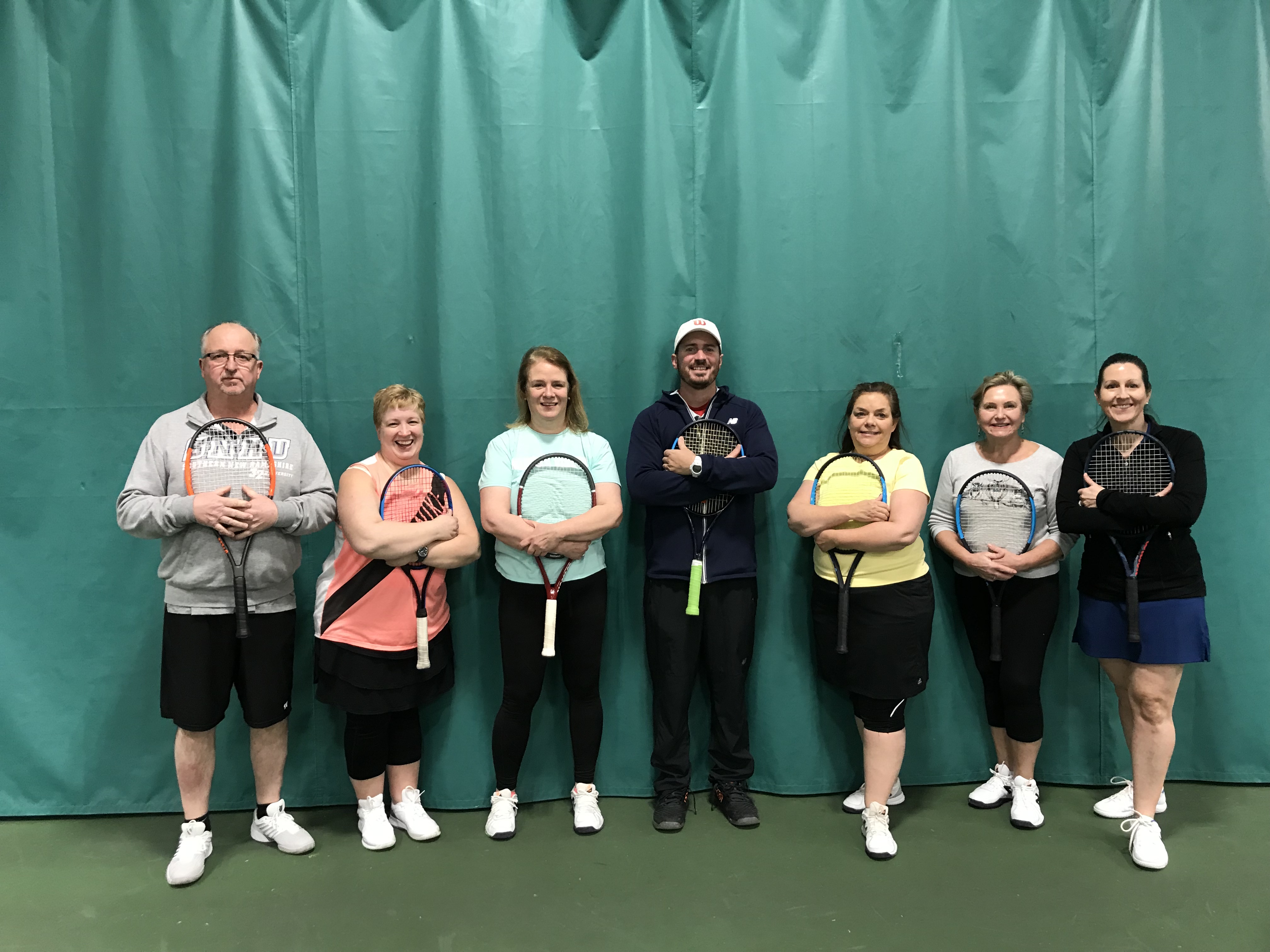 This fun, 4-week program is both manageable and affordable. The class meets once a week for 1 1/2 hours at pre-scheduled times. You will receive instruction on all strokes and learn how to play both singles and doubles. Great program for beginners or the player of yesteryear. Day and evening classes are offered. First session is offered at 50% off.
FEES:
Members $65
Non Members $75
Fees are 50% Off normal rate!
New Sessions are starting all the time both Day and Evenings.
Please call (978) 373-1596 or email Jen Licciardi at jlicciardi@cedardale-health.net to enroll.


Drills & Skills
A comprehensive 1 1/2 hour clinic to improve all or specific areas of your game. In this 4-week program you will work on strokes, point situations, shot selection, and strategy. Clinics to be arranged according to player availability and level. Find your own group or we will help you get one started. Six to one player/pro ratio
CLASSES:
Monday, Wednesday, or Thursday, 6:30 - 8:00 pm
Daytime Classes - formed at convenience of group
SESSIONS:
Sessions continue on a rolling basis. Please contact Tennis Programmer Jenn Licciardi at jlicciardi@cedardale-health.net
FEES:
Members $144.00
Non Members $172.00
EVALUATIONS

We offer all members a complimentary tennis evaluation which consists of a short hitting session with one of our Tennis Pros. This helps us identify your playing level and enables us to get you playing in the appropriate programs. Please contact Tennis Director Ryan Adamonis at radamonis@cedardale-health.net to schedule your evaluation.
JUNIOR TENNIS LESSONS
Click for complete details on our Junior Lesson Program
Please contact Junior Tennis Director Ryan Adamonis at radamonis@cedardale-health.net for more information or to schedule/register for a lesson/class.
Ready to Enroll?
Enter your information below to receive information on how you can get started at Cedardale Health & Fitness.