Member SpotLight: Kate Lambert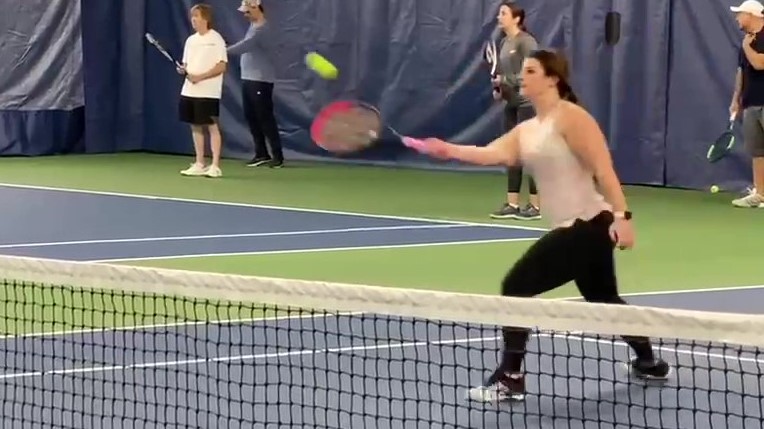 Kate began in our Adult Beginner program with several friends, and now that she is hooked, has added Compression Play and a weekly group lesson with friends to the mix.
Tennis helps her forget about the stress of the pandemic, keeps her mind clear and gives her the socialization so sorely lacking with the current pandemic. Kate credits Cedardale Tennis Pros Toby and Sean for building her confidence to play the game she now loves!
CLICK to learn how you can add fun to your life with Tennis!
Interested in Membership?
Enter your information below to receive information on how you can get started at Cedardale Health & Fitness.