Blake Helminiak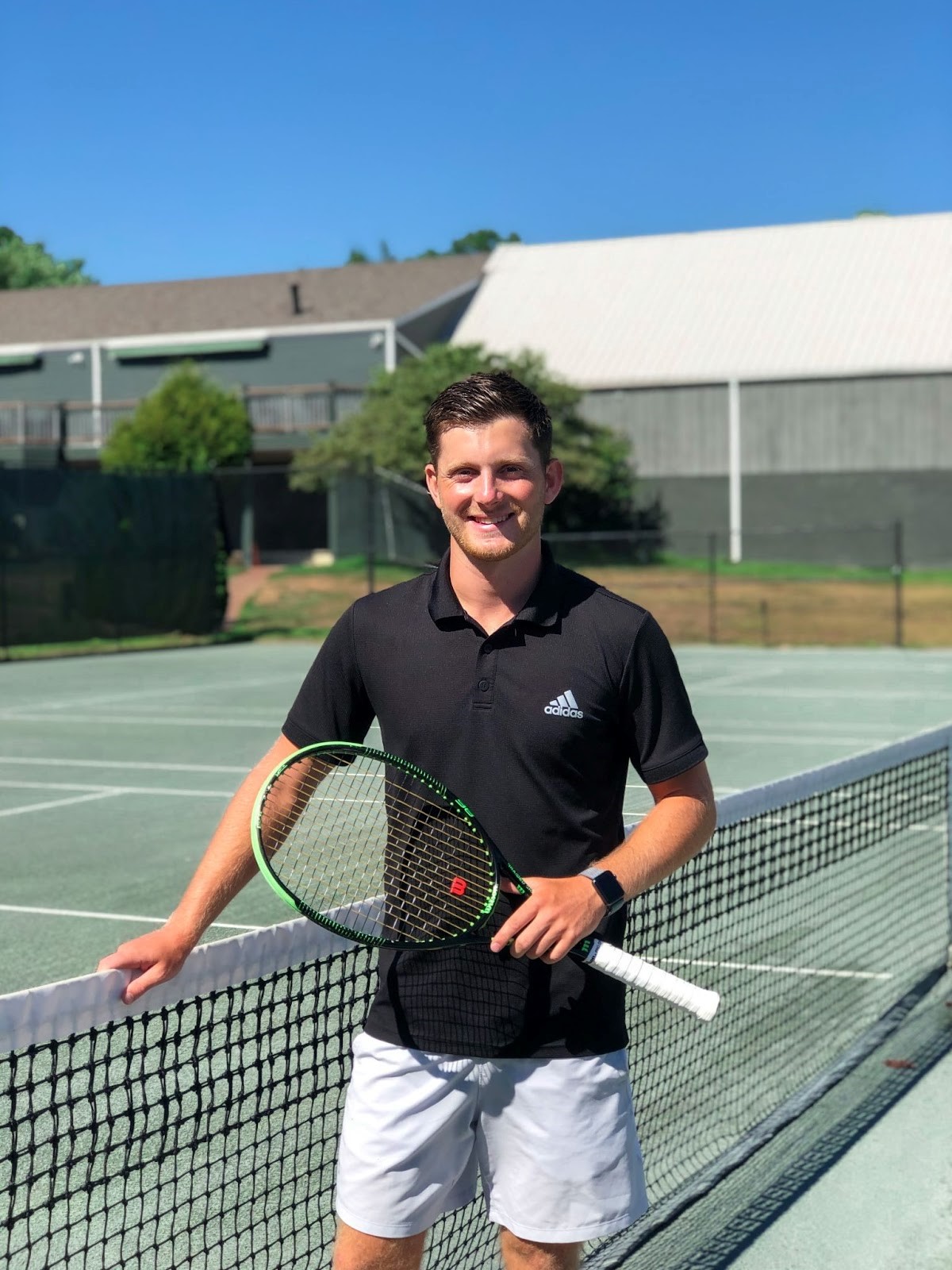 Director of Junior Tennis
Phone:
Email: [email protected]
Blake is a USPTA, PTR, and PPR certified pro. Blake's love of tennis stems from the numerous hours of court time he spent with his mom at a very young age. Years later, Blake graduated at the top of his class from Ferris State University where he spent four years studying in the Professional Tennis Management (PTM) program. With a love for the game and a desire to advance the sport for others at the University, Blake held several collegiate leadership positions. In a time of need, he stepped in and served as vice president of the Club Tennis Team. Not long after that, Blake was appointed president of the Professional Tennis Management Student Association. The Junior Tennis programming at Cedardale Health & Fitness will be further enriched with Blake's successful history of leadership and teaching experiences. He has taught at several tennis and country clubs across the country including The Middleburg Tennis Club, Middleburg VA, Westmoreland Country Club, Chicago IL, and Twos Athletic Club, Toledo OH. With a coaching style all his own, Blake's intention on the court is to encourage young players to "just have fun on the court," and to promote a culture of inclusion. He encourages his young, aspiring players to be leaders themselves by teaching them good sportsmanship and assisting other players when needed.
Interested in Membership?
Enter your information below to receive information on how you can get started at Cedardale Health & Fitness.