Sean Pease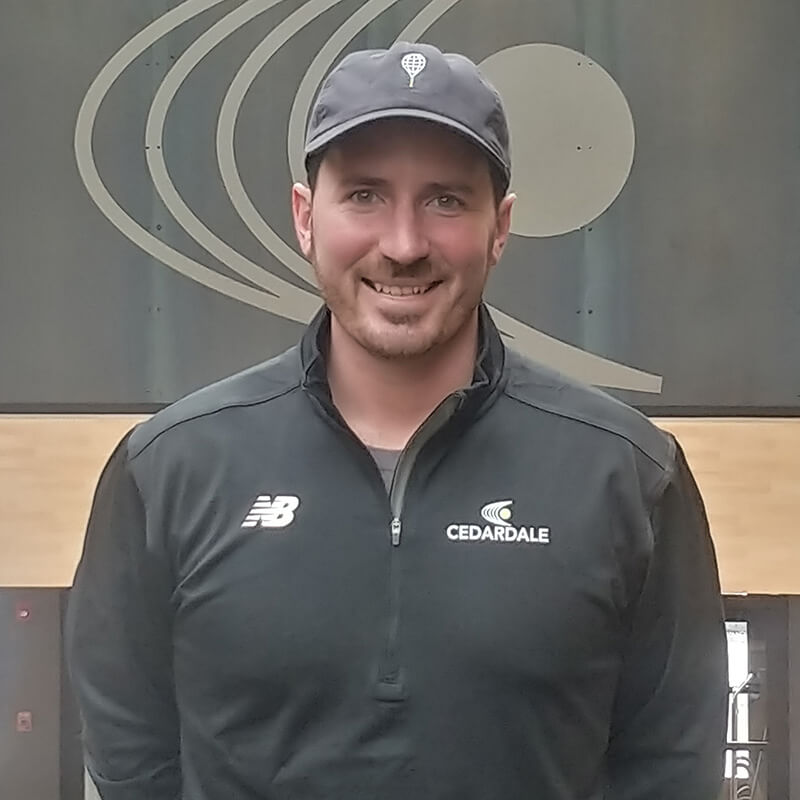 Elite Tennis Pro + Live Ball/AD Coordinator
Phone:
Email: [email protected]
Sean started his teaching career in 2003 at his father's tennis school known as the Kevin Pease School of Tennis in Falmouth, MA. He spent one summer as Director of Tennis at the Harbor Head Tennis Club also in Falmouth, MA and the Airport Fitness and Tennis Club on Martha's Vineyard. Sean was a Top 10 Junior in New England and Top 150 Nationally. He played his collegiate tennis at Quinnipiac Univeristy and held the highest winning percentage in the NEC for doubles. One of his most proudest accomplishments was receiving the Gold Ball at the Tennis Hall of Fame for #1 Father-Son New England ranking. Sean is USPTA and Pat Etcheberry Footwork Training Certified.
Interested in Membership?
Enter your information below to receive information on how you can get started at Cedardale Health & Fitness.