Basketball
Juniors under 8 years of age
must be accompanied by a parent or adult on the basketball courts.
Adult Pick-Up
Saturdays + Sundays | 8 am - 11 am
Tuesdays | 6:30 pm - 8:00 pm
Winter Basketball League
January 11th - March 21st inclusive of 2 weeks of playoffs.
Thursdays | 6:00 - 8:00 pm

Our Winter League will run Thursday, January 11th through Thursday, March 21st including 2 weeks of playoffs. If you would like the opportunity to be drafted we recommend you attend the Open Runs (which will be posted soon) to gain expose to the captains and also email [email protected].
Players must be a Cedardale Member and 18+ to participate in league. Questions can be emailed to [email protected]
Fall League Winners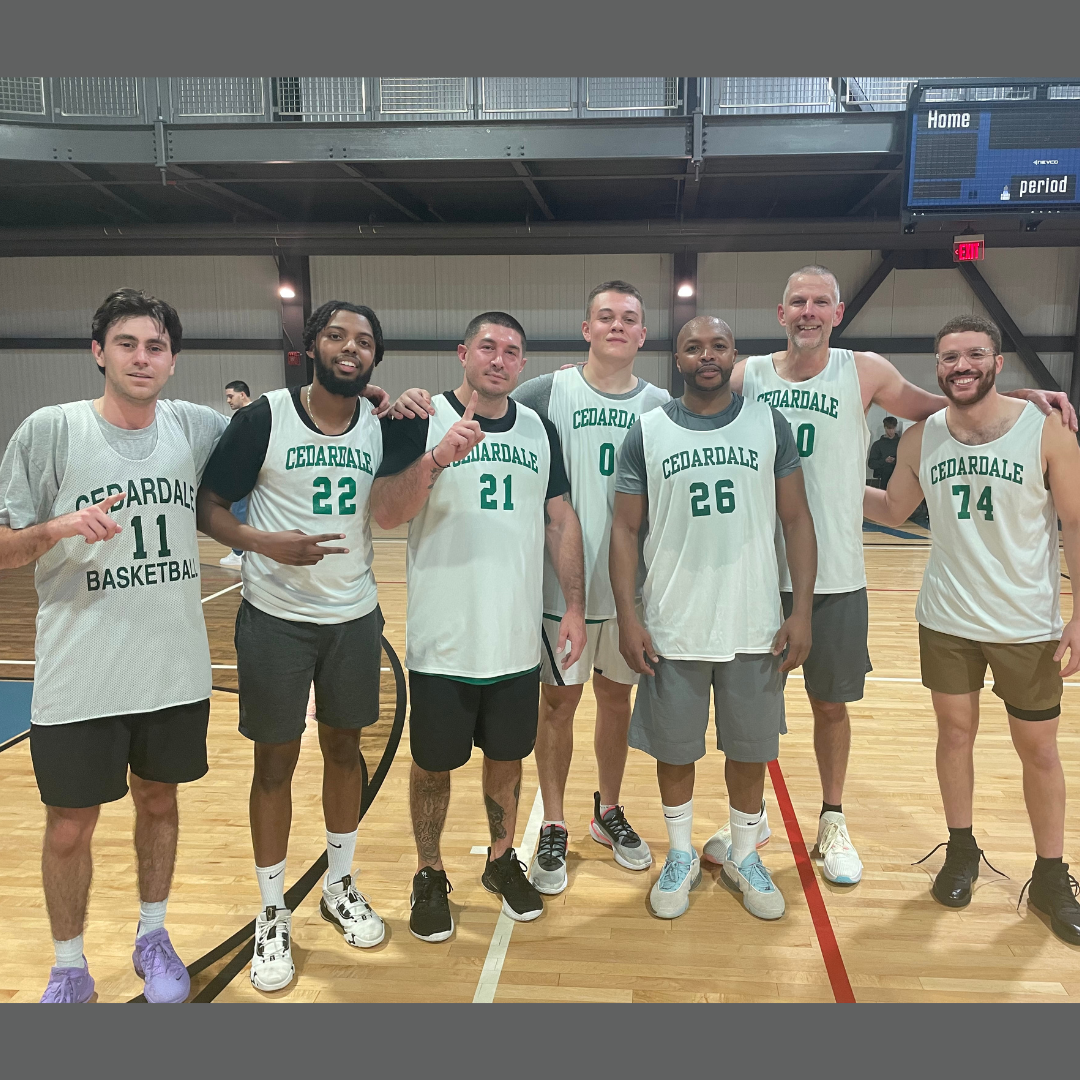 Congratulations to Team Harris - our Fall Basketball League Champs! Team Harris beat Team Enright in overtime 80 - 74 to take the title!
The championship game was a barn burner as they say finishing regulation in a 69 - 69 tie. Team Harris came out victorious with a 80 - 74 win after overtime.
Congratulations to Team Harris:
Matt Fenderson
Jason Barbosa
Time Henault
Colin Scharneck
Jermaine Harris - Capt
Josh Pfeil
Tomas Matos
Next League starts early January 2024. Email [email protected] if you are interested in playing.
Interested in Membership?
Enter your information below to receive information on how you can get started at Cedardale Health & Fitness.